10 famous celebrities who drive Jeep SUVs: Kim Kardashian to Harrison Ford
Jeeps are known for their off-road capabilities. Because they are SUVs and have an old-school design they demand a lot of attention on the road. Their first civilian product was manufactured in 1945. Since then they have had many SUVs on sale. Nowadays, they are selling models like Cherokee, Grand Cherokee, Grand Wagoneer, Compass, Wrangler etc. Now many celebrities have also started using Jeep SUVs because they are no longer crude. In fact, their SUVs have a lot of road presence and can turn heads on the road. Here, we have 10 famous celebrities that are driving Jeep SUVs.
Kim Kardashian – Jeep Wrangler
Kim Kardashian is one of the most famous celebrities in the Hollywood industry. Her, Wrangler is finished in a stealthy shade of black.
Also read: India-bound Jeep Commander 7 seat SUV shows off its off-road prowess (Video)
Ralph Lauren – 1976 Jeep CJ-5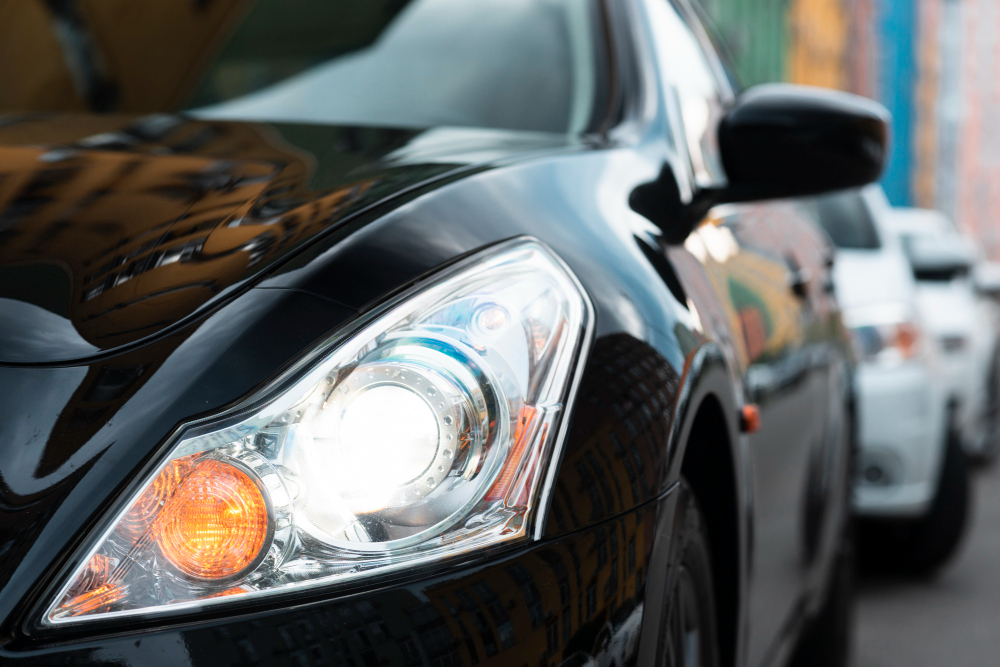 Famous American Fashion Designer, Ralph Lauren owns a unique Jeep. He is the owner of 1976 CJ-J. It is finished in white shade. Ralph said that Jeep is about utility and fun. He said, "It's like a pair of jeans or a white knit shirt with a polo player on it. It's got the same sensibility."
Floyd Mayweather – Custom Jeep Wrangler
Famous boxer Floyd Mayweather drives a Jeep Wrangler that has been heavily modified. According to media reports, he spent  $120,000 on modifying it. It is finished in a matte black paint scheme with red accents. Floyd Mayweather's Wrangler gets massive blacked-out wheels, fender flares, a winch and steel bumpers. There are no traditional doors on the SUV. The upholstery is made up of alligator skin and is finished in a yellow, red and black combination. He also owns a Bugatti, Lamborghini, Ferrari, McLaren and even a Koenigsegg CCXR Trevita.
Kevin Hart – Custom Jeep Wrangler

Kevin Hart is a popular comedian and Hollywood actor. He owns a customized Jeep Wrangler. The SUV is finished in black with red accents. It gets steel bumpers, red tow hooks, up-sized tyres, different rims, light bars and much more.
Lebron James – Custom Jeep Wrangler
Legendary NBA star, Lebron James used to own a custom Jeep Wrangler. It was finished in a bright orange paint scheme. It was a 2010 model, he bought it for $33,000 and put in another $33,000 to customize it. The seats and the headrests were embroidered with the "King James" logo. There is also a custom set of wheels that also has the same King James logo.
David Beckham- Custom Jeep Wrangler Unlimited
The Wrangler is a common sight on American roads. So, it was surprising when a former professional footballer decided to buy a Jeep Wrangler Unlimited. Having said that he decided to customize it. His Wrangler gets 22-inch hub wheels, blacked-out rims and a front bull bar. His SUV is finished in a nice shade of black. David also owns Rolls Royce Phantom, Chevrolet Camaro, Land Rover Range Rover and Bentley Continental GT.
Kylie Jenner – Jeep Wrangler

Kylie Jenner is also an owner of a Jeep Wrangler. Her SUV is finished in white but gets additional lights, different wheels and off-road spec tyres. According to media reports, she owns Land Rover Range Rover, Bentley, Mercedes-Benz G-Wagen, Lamborghini Aventador and much more.
Beyonce And Jay-Z – Jeep Wrangler
Beyonce And Jay-Z own a Jeep Wrangler. It is finished in a white paint shade. Both of them have been spotted in the SUV. Jay Z also owns a Ferrari 430, Pagani Zonda F, Bugatti Veyron and much more.
Justin Timberlake & Jessica Biel – Jeep Wrangler Rubicon
Justin Timberlake & Jessica Biel owns a Jeep Wrangler Rubicon. The Rubicon is a more hard-core, off-road focused version of the Wrangler. Because of this, it is also more expensive as it comes with hardware upgrades.
Harrison Ford
Harrison Ford is known for iconic film franchises like Indiana Jones and Star Wars. He owns a Jeep Liberty. He decided to wrap his Jeep in a custom wrap.
Also read: 10 DC Design cars & how they look in the REAL world: Maruti Swift to Mahindra XUV500
The post 10 famous celebrities who drive Jeep SUVs: Kim Kardashian to Harrison Ford first appeared on Cartoq.Cartoq Read More