8 Essentials for All New Drivers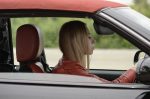 When you first learn to drive, you will be eager to get onto the open road and enjoy your newfound freedom. But before you do so, you should make sure you have all the essentials that can assist you in times of need.
From phones to spare tires, here are eight essentials all new drivers should always have in their vehicles before they get behind the wheel.
1. A Charged Cell Phone
It is difficult to remember what drivers used to do when they broke down before the invention of cell phones. In the event of a breakdown, accident, or another emergency, you need to ensure you always have a charged phone with you.
When you are prepared for the worst, should the worst happen, it will not be as bad as it could have been.
2. Relevant Documentation and Phone Numbers
You should keep relevant documentation in your glovebox. If you should get into an accident, it can be very helpful to have immediate access to your car insurance ID card that contains details of your insurer and policy.
You should also keep relevant details about a roadside assistance program, like Triple-A, that you are with. Make sure you store emergency contacts in your phone, too.
3. Suitable Car Insurance
In almost every state, insurance is mandatory, so make sure you are insured before you get behind the wheel of a car.
While that should hopefully be a no-brainer, it is also important to consider the precise kind of coverage you want from your car insurance provider. Get started by comparing different car insurance quotes from the Cheap Insurance agency.
4. Your Car Manual
You should always keep your car manual in the glove box of your car. Most of the time you will not need it, but if you need to suddenly know what the correct tire pressure is or which oil or coolant to use, the manual will be invaluable.
5. A First Aid Kit
If you should have any sort of accident while on the road, whether it be minor or major, the situation can be made better when you have access to a fully stocked first aid kit. 
Make sure your first aid kit is stocked with basic items like bandages, burn ointment, and antiseptic spray.
6. Jumper Cables
Being prepared for breakdowns does not solely involve having a cell phone and the number for Triple-A.
You can get moving much quicker when your car battery fails if you have jumper cables or a portable jump-starter with you at all times. They can be a blessing during inopportune incidents. So, keep jumper cables in your trunk.
7. A Tow Rope or Chain
Likewise, it is a good idea to keep a tow rope or chain in your trunk. If you should break down, you may need to get a lift to the nearest garage. It is best to be prepared.
8. A Spare Tire and a Tire Repair Kit
Another common item you should keep in the trunk of your car to help you in the event of an unexpected crisis is a spare tire and a tire repair kit. Unlike the old days, not every new car comes with a spare tire now, so make sure you get one before you start driving.
Punctures are common, so you need to ensure you have both a spare tire and the relevant tools for repairing and replacing tires. Also, once you use your spare tire, remember to get another before you head out on the road again.
Oh, and make sure you learn how to change a tire and how to use a tire repair kit before you start driving. The last thing you want is to be on the side of a dark and rainy road trying to read instructions.
Automotive Addicts Read More