Bangernomics best buys: Volvo V70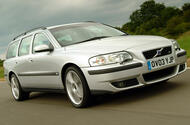 Comfy, safe and come with a long shelf life – our expert thinks you can't go wrong with the Swedish wagon
Antique dealers: yes, they do work on the not-very-vintage interweb, but a lot still have touriste-trappe ye olde shoppes, too.
They often have panel and Luton vans at the very least for shifting stuff, but I love the idea of something more bijou for a 1970s-style amateur dabbler with an estate car or something that won't take a four-poster bed but is rather cool. It has to be a Volvo V70, and there are so many wonderful flavours to choose from.
Going back to the 2000-2007 era still makes sense. This V70 still looks great and can have kiddie- friendly rear seats in the boot, but mostly it's a proper load-lugger, with its posh carpeted cargo bay. Note that it got something of a revamp in 2004.
Its engines are very tough, whether diesel or petrol. There's a Flexifuel, too, but finding E85 is hard now. The 2.4 petrol and 2.4 diesel are the ones to get, with 50mpg-plus potential.
It's the suspension bushes that can go, broken throttle bodies could leave you stranded and, at this age, beware of MOT-failure-level rot.
The next-generation V70 (2007- 2012) had a bigger boot but slightly less overall seats-down space (1600 versus 1641 litres), but who's actually measuring? There are lots of meaty engines to choose from, and the diesels remain the best if there are miles to be done. Petrols just soldier on forever, and the middle-order 2.0 and 2.5 units are best of the bunch.
This is the era to focus on, as Volvos are starting to get complicated, and on the whole they manage to avoid being too flaky in the mechanical and electrical departments.
Watch out for smoking and therefore worn turbos, suspension damage and serious wear and tear if there are too many previous owners.
2003 Volvo V70 2.5 R, 70,000 miles, £8995: For the antique dealer in a real hurry, how about 300bhp of grunty loveliness? This one is a dealer buy, with a decent warranty and very low miles in top condition.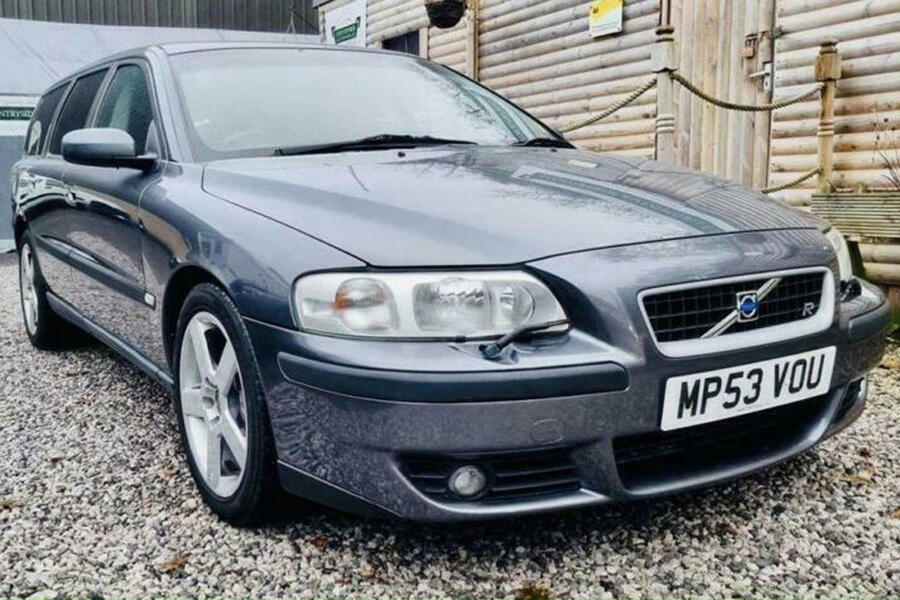 2010 Volvo V70 2.5T SE Lux Geartronic, 54,000 miles, £7650: Here's a highly specified Japanese import. It's a ULEZ-friendly petrol with xenon lights and Bluetooth, to name just two features, plus an easy-to-live-with Geartronic gearbox.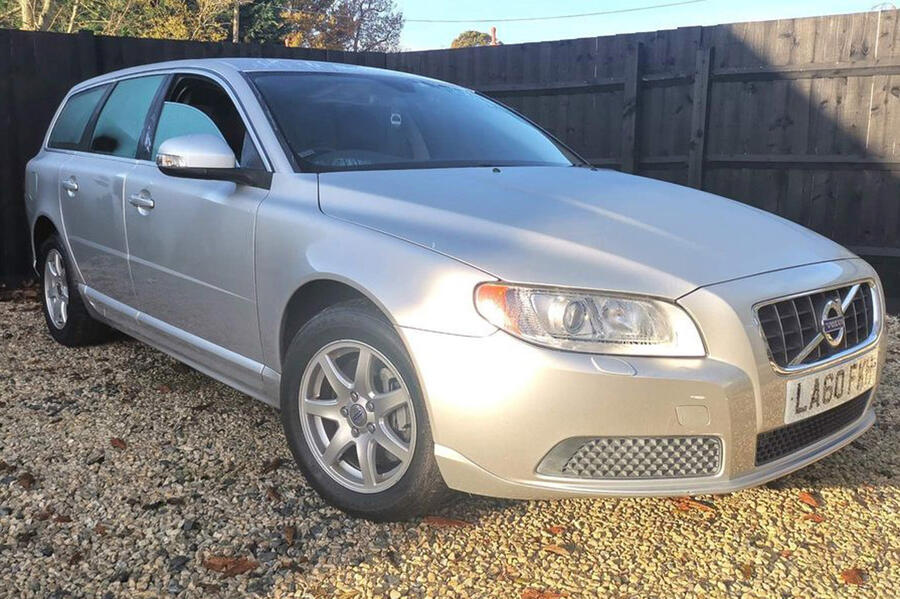 Or try this – 2002 Volkswagen Passat 4.0 W8 4Motion 185,000 miles, £2795: Instead of a 1.9 diesel, how about eight cylinders of sheer performance joy? There aren't many details about this one, so it might be cheap for a reason, but there's lots of room and roof bars.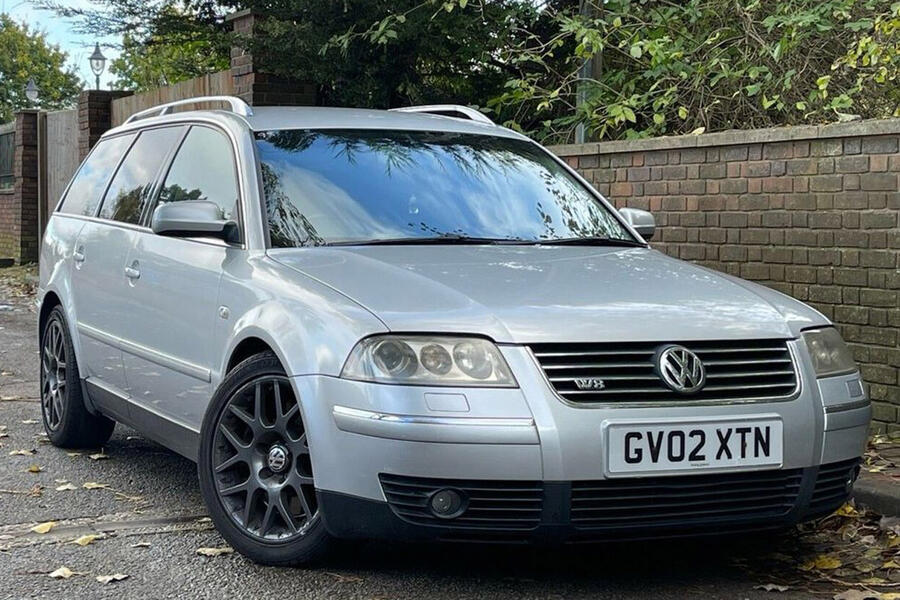 Idol Fancy: Alfa Romeo Brera, 2006-2012
This is the Alfa Romeo coupé with a glamorous name that's very big on value. It's good to drive and easy to own but still a legit Italian legend that will entertain and deliver you to your destination in some real style. All it needs is a proper history.
The entry-level 2.2-litre four-pot develops 185bhp. It sounds good, too, thanks to a trick exhaust. What you really want, though, is the 3.2 for added drama. Most of all these are bargains.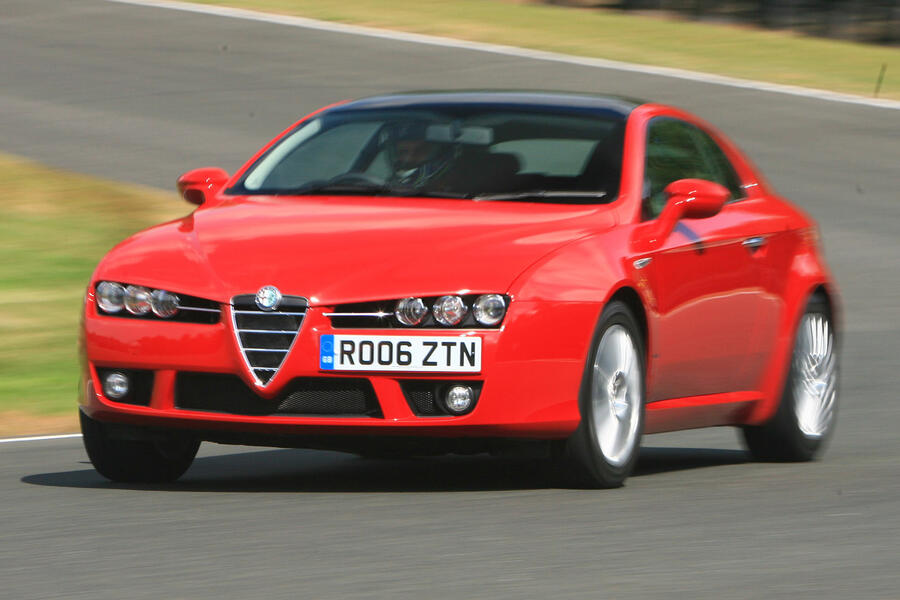 Dodge the spares or repairs costing around a grand. From £2500, you will get a 2006 2.2 petrol with just over 100,000 miles. It will have had a few owners but ought to come with a full MOT. Around £4000 gets you a decent JTD with a full MOT and it will deliver just over 40mpg. To get your backside into a V6 3.2, you will have to dig into your balance to the tune of £7995. The mileage will be just below six figures and it will have a reassuring dealer warranty.
It is, of course, an Alfa, so best to check that it has a full complement of electrics. Avoid the complicated Selespeed and note that gearbox bearings and the timing belt might need to be replaced at 100k miles.
The Clio is a wonderful example of a supermini for the masses. Well, they all should be, but this is a pretty tough, practical and economical nugget, and the 2001-2005 model is the current cheapie sweet spot. And it's hard not to love those huge headlights.
This is the really safe Clio, with four airbags and seatbelt pretensioners; the split-folding rear seats are standard fit for flexibility; and it's one of the best first cars to buy for a youngster and insure.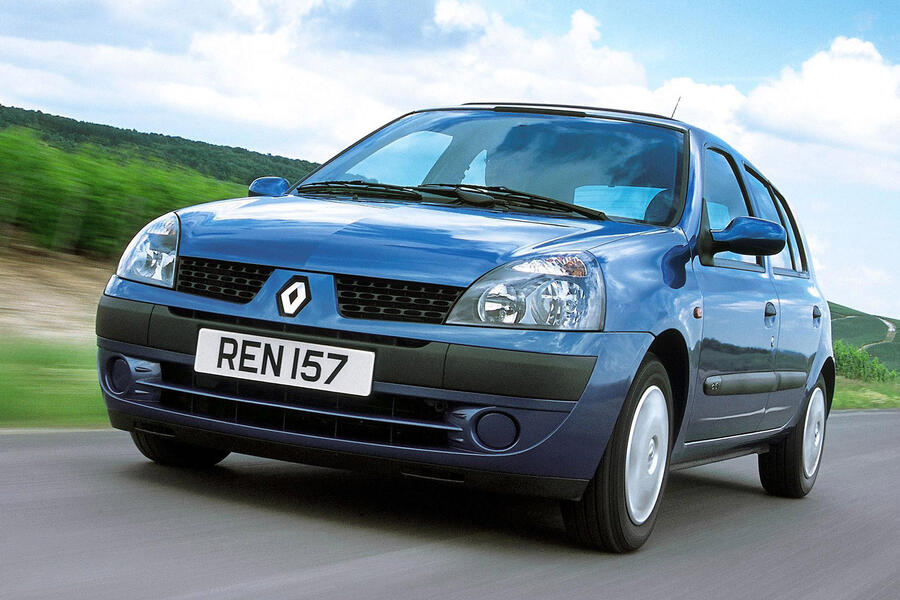 It's almost impossible to unravel the various specification levels, but Dynamique tends to do the job. Usually the first frugal thought is the dCi diesel, which delivers comfortably over 60mpg. At worst, the largest 1.6 petrol is around 47mpg.
Beware those troublesome-if-blocked diesel EGR valves and failing ignition coils and water pumps.
2003 Renault Clio 1.2 Authentique, 117,000 miles, £395: Here's one of those part-exchanges to clear. They're always a risk, but this one is a wheel-trim-free full rural-France experience with four practical doors and room for chickens. This really is bottom-of- the-barrel money, but at least it's roadworthy, with an MOT expiry in July and ready to do a commute.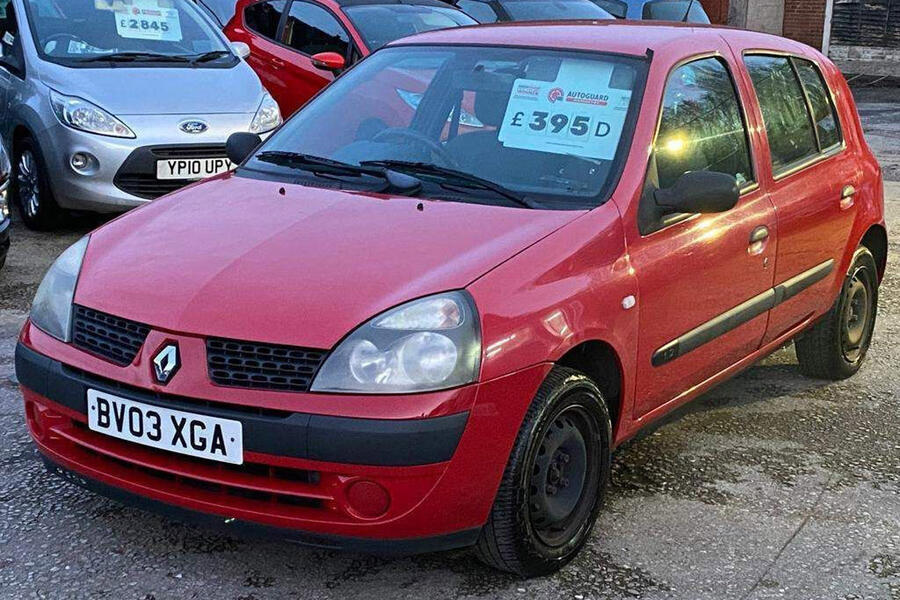 Reader's corner
Jack wants a comfortable four-door motor that's reliable, ideally automatic and cheap. So how about £1500 worth of 2004 Saab 9-5? When it comes to seats, the old Swede has the best in the business. This example just had a big service, so there should be nothing to worry about. It seems to have been well looked after. Buy it, Jack.