Kia UK boss: how brand became an EV game-changer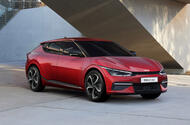 EV6 shows that Kia can challenge premium brands
Kia UK CEO Paul Philpott lifts the lid on what's gone well and what happens next for the brand
Kia is one of a handful of car makers that beat the odds in 2021 amid Covid-19 and the semiconductor crisis, reporting significantly improved fortunes.
It sold 90,817 new cars in the UK, a year-on-year rise of 29.75%. We asked long-standing UK CEO Paul Philpott how Kia achieved this and what's next for the Korean brand.
Kia has doubled its UK market share in the past 10 years to 5.5%. How?
"We've had a really good run for 10 to 15 years. Looking back over our history, there's not been a sudden boom year, apart from scrappage [the government scheme of 2009 to 2010]. We've consistently grown our volume and market share off the back of, first and foremost, very strong progression in our product range and, latterly, through the increasingly fast pace towards electrification. That gives us a strong platform to make progress with the Kia brand. "We've become a very respected brand in the UK, and that's a major change from where we were 10 years ago. The other factor alongside product, customer focus and our dealers is our seven-year warranty, which continues to be industry-leading.
What UK market share are you aiming for?
"We're not looking to double it again in the next 10 years. I think we can establish ourselves in the top five or six players in that time. At the moment, we have an inflated market share, because we benefited from better supply than many of our competitors [during the pandemic and the chip crisis]. Our natural position is 5%, and we need to be in the sixes to hit the top-five players."
What ensured you had a good supply of vehicles last year?
"Firstly, at the end of 2019, we stockpiled European car production because of Brexit and fear of tariffs. Secondly, in 2020, following the first lockdown, we saw a rapid bounce back in customer demand. That meant in the first quarter of 2021, we took a bullish approach to keep production plants producing and taking stock in the UK. We made sure our dealers had stock when demand came back following the second lockdown. We had a full compound of cars. That gave us a strong start.
"Alongside that, the speed of demand returning was particularly for electrified cars. We have three EVs on sale, three plug-in hybrids and two hybrids. We're in a good position to capitalise on that bounce in demand for electrified cars far ahead of demand for petrol and diesel cars."
EVs' overall UK market share in 2021 was 12%, yet EVs made up 16% of Kia sales. Did you prioritise the supply of EVs?
"We had to balance all of our registrations to achieve our [legally mandated] CO2 target for 2021, which we did by some margin. There were two major issues: one was EV supply to achieve CO2 targets, but at the same time we were running out the Mk4 Sportage, which was our biggest-volume product but also our oldest product, meaning it had some of our highest CO2 figures. So it was a balancing job. But demand for EVs was so strong. We've left the year with an exceptionally strong order bank for the EV6 and the e-Niro."
For Autocar Business webinars and podcasts, visit Autocar Business Insight
What has the move towards electrification done for Kia?
"Someone said to me that electrification is a real leveller for brands. When we were competing with only ICE powertrains, there were clear benefits for, let's say, the German premium brands. With new tech, like electrification, I think people are reassessing who the leaders are. Tesla was number one last year, but the e-Niro was the second-best selling EV and Audi was number five. Electrification gives Kia a real opportunity to continue to make rapid progress."
When do you think supply will come back to the industry as a whole?
"Right now we have the biggest order bank that we've ever had. If there were free supply, I think the industry would be booming. People have money to spend, having not spent as much as they would have done over the past two years [amid Covid]. "I think supply will start to improve in the second half of the year, but it won't be until 2023 that the semiconductor issue will be resolved to any level of satisfaction. It will be about reducing lead times, rather than building up supply and stock levels."
Will the upcoming EV6 GT become Kia's halo car?
"Yes. In an increasingly electrified world, an EV with a GT version that accelerates from 0-62mph in 3.5sec is a real halo product. There's still a role for the [V6 petrol] Stinger in the short to medium term. We won't be pushing [EV6 GT] volume: it's far more a driver of brand perceptions and our EV capability."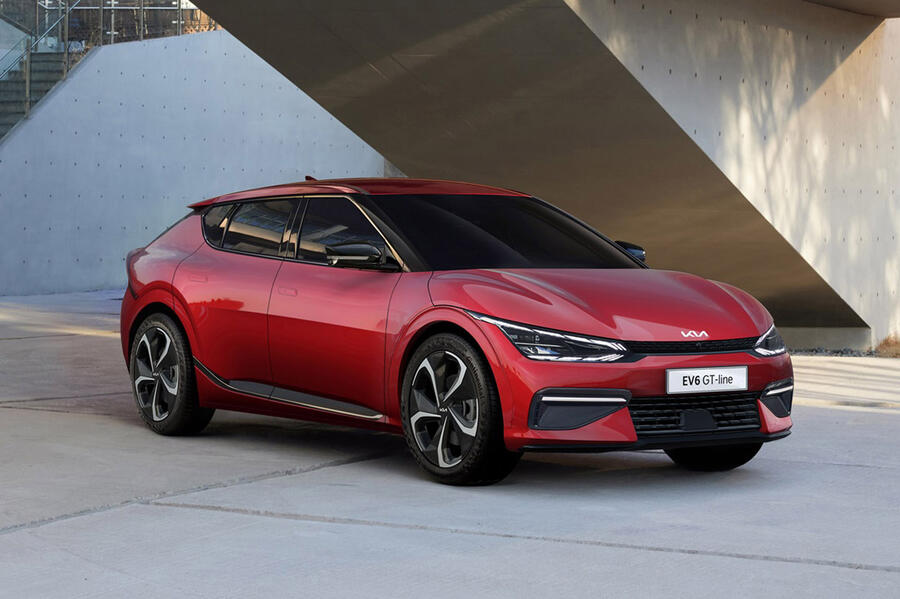 How will you push upmarket with EVs while maintaining sales of more affordable models like the Picanto?
"The Kia brand is quite malleable. If you look back 15 years, we've always done well spanning a broad price range on our vehicles. Yes, we've moved the price range forward quite dramatically, but it's about the reputation of the brand that makes well engineered, affordable cars. The Picanto is still an important player as a second car."
There has been a lot of work on Kia's branding over the past decade. Is there more to do?
"There is more work to be done, but I think electrification gives us a big opportunity. The brand snobbery which has existed for many years has potentially held Kia back in the past, but electrification and establishing ourselves as one of the leaders of it is going to drive Kia forward. We retain today's benefits of design, engineering and reliability, but adding this dimension as a leader of electrification gives us further opportunity to make Kia a major brand."
How many cars are you hoping to sell this year?
"It's the first full year of the EV6 and we're about to launch a new Sportage and then a new Niro. The combination of those three cars will represent about 60% of our sales. I think we're capable of at least 5% growth, which will take us pretty close to the golden target [100,000] that we've wanted to achieve for a long time. But we're not going to push it. We're not about getting to numbers that fall away the next year because we've damaged residual values. It's about sustainable growth."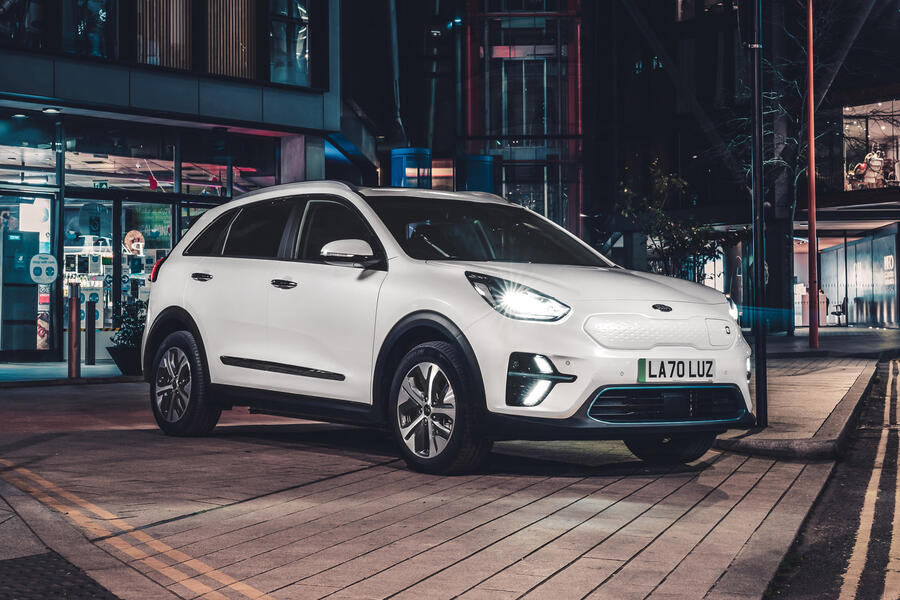 Infrastructure key to EV take-up, not incentives, says Philpott
When the government suddenly reduced its Plug-in Car Grant even further late last year, the automotive industry was frustrated by the surprise move, given that the UK has set itself the goal of being net zero by 2050. However, Kia UK boss Paul Philpott said: "None of our EVs currently qualify for the grant, and we're not seeing demand decrease.
"I believe the grant has served its purpose, and while I think incentives are really important, infrastructure is more important than incentives for take-up of electrified vehicles. "The government must continue to invest in rapid implementation of charging infrastructure to give people confidence that their next car can be a plug-in car."
Autocar RSS Feed Read More