Latest updates as semiconductor chip crisis cripples industry
Production resumes for most firms, while other brands suffer in end-of-year financial results
The automotive industry was severely hampered by a shortage of semiconductor chips in 2021, with impacts further exacerbated by the impacts of the covid-19 pandemic. 
Several manufacturers are still feeling the strain, with many believing supply issues will continue to affect the industry well into 2022. 
Last year, Toyota said the worst was already over and many firms have now moved to agree significant deals with large electronics manufacturers to ensure a consistent supply of semiconductors well into the future.  
The shortage of semiconductors initially stemmed from increased demand for personal computers, tablets and smartphones at the height of the Covid-19 pandemic, which largely diverted supply away from the automotive sector, and it now extends to Covid-related closures at semiconductor factories and international shipping ports.
Previously, Autocar reported that a number of manufacturers were urgently seeking to overhaul their components supply chains as a workaround to ensure continued production.
Tech firms meanwhile are investing heavily into semiconductor production. Toshiba will invest around £737 million ($1.09 billion) to increase its production capacity by almost double, building a new, modern factory in Japan. The factory will open in March 2025. 
BMW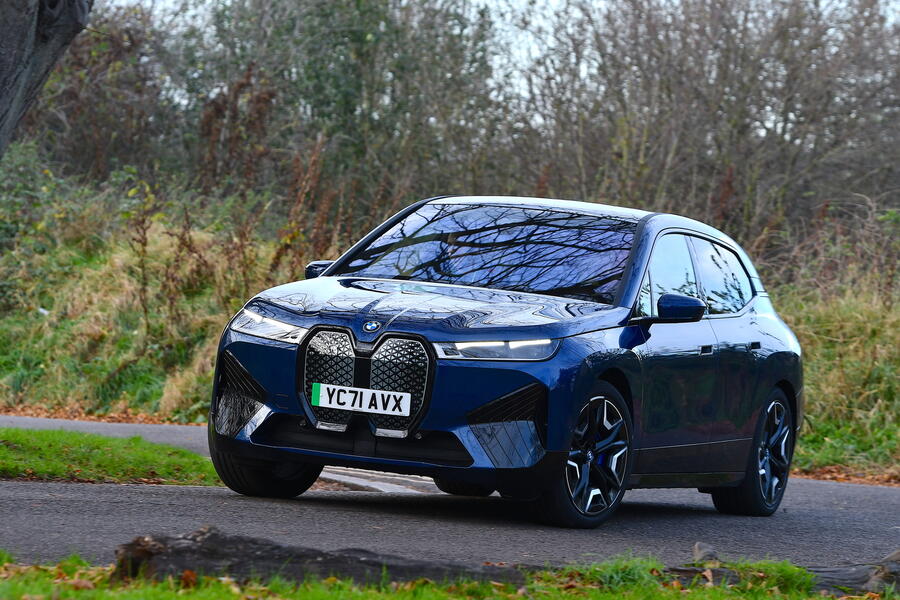 BMW signed a semiconductor supply deal with Inova Semiconductors and GlobalFoundries in December last year.
The deal will secure a supply of "several million microchips per year". It says the chips will be used for smart LED lighting technologies in the BMW iX and other upcoming cars. 
"We're deepening our partnership with suppliers at key points in the supplier network and synchronising our capacity planning directly with semiconductor manufacturers and developers," said Andreas Wendt, BMW's head of purchasing and supplier network. 
"This improves planning reliability and transparency around the volumes needed for everyone involved and secures our needs for the long term." 
BMW CEO Oliver Zipse, who is also the president of the ACEA, warned earlier this year that supply problems would continue and that "the gravity of the situation requires a strong and coordinated response across the European Union".
Ford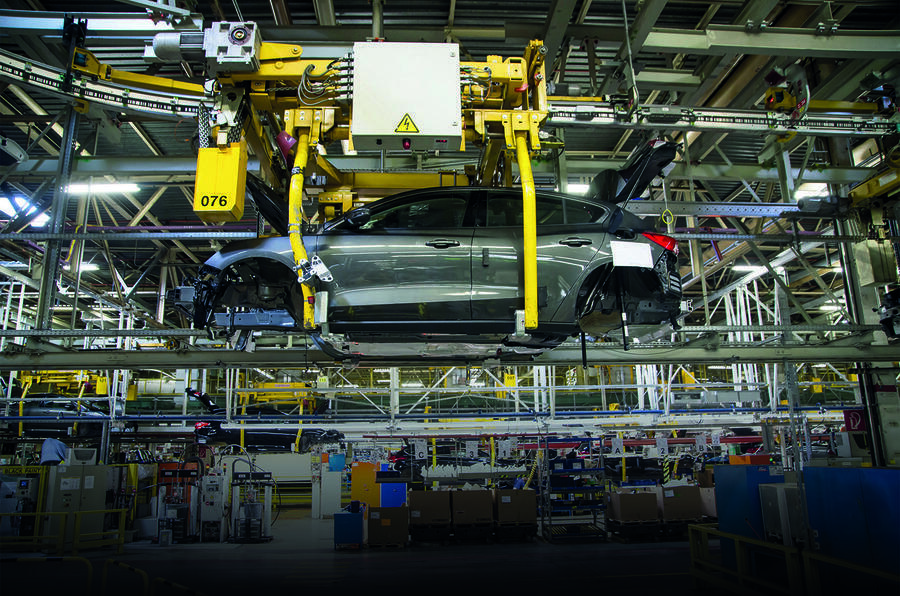 Ford will cut production at eight of its North America-based factories this week because of chip supply constraints, Reuters has reported. The firm previously said the shortage would contribute to volume decline this quarter. 
Its Chicago, Cuautitlan and Michigan factories will be suspended, and its Kansas factory will idle production of the F-150 pick-up. Transit vans will stay at a more complete level of production. 
The firm has been hit particularly hard by the semiconductor crisis, having closed several of its factories throughout 2021. 
The Fiesta was one of the firm's hardest hit models, as the usually dominant supermini was knocked out of the top ten for best-selling cars in Europe. It was also the first time in 30 years that a Ford model did not top the best-sellers list.
Ford prioritised the vehicles it deemed most important for production, the firm told The Sunday Times, with the Focus and Fiesta most affected. 
"Part of that is that we took a conscious decision to look at our semiconductor availability and marry that up to vehicles that we knew were in high demand," Jay Ward, director of product communications at Ford Europe, told The Sunday Times Driving. Vehicles that were prioritised include the best-selling Ford Transit and the Kuga plug-in hybrid. 
Jaguar Land Rover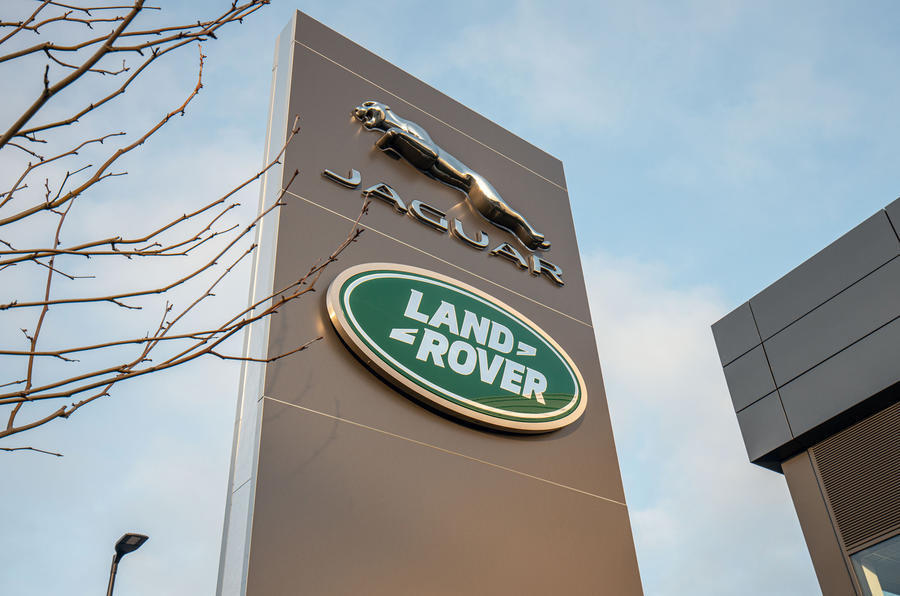 Jaguar Land Rover (JLR) sales dropped in 2021 which the firm attributed to the ongoing semiconductor shortage, but has suggested supply will improve in the coming weeks. 
The firm's sales dropped by 1.2% in 2021 as it was unable to ramp up production across its factory network as a result of constrained semiconductor supplies. Supplies were improving towards the end of the year, JLR said, but anticipated supply will "continue to improve in Q4 of the fiscal year," which ends on 21 March 2022.
JLR currently has record order bank of around 154,000 cars, and says it has "proactively managed semiconductor supplies to maximise production of higher-margin products." Around 30,000 orders are for the new Range Rover and 36,000 for the Land Rover Defender. 
The firm's chief commercial officer, Lennard Hoornik, said: "Semiconductor supply challenges continue within the industry but our wholesale volumes are improving. We look forward to completing delivery to global customers as supply improves in 2022."
Nissan
Nissan has raised profit outlooks for 2022, but has suggested the firm's success will be driven by volume rather than out-right sales. 
"2022 will be driven by how many cars we can make, rather than how many we can sell," Nissan chief operating officer Ashwani Gupta said in a briefing. 
Nissan's chief executive officer Makoto Uchida has said the chip shortage is "still uncertain," but that the firm's production of 3.8 million units is still on track. "Day by day we are in close discussion with the suppliers," said Uchida, who went on to say that Nissan's planning ahead of time will help to make sure it will hit its allocation. 
Nissan previously said that the automotive industry would be affected by shortages until mid-2022. 
"The pandemic has really disrupted the supply chain around the world and [the] automotive industry has been impacted much more than expected," said Gupta. "It will take some more time to get back to normal operations."
Stellantis
Stellantis signed a deal with Taiwanese electronics firm Foxconn last year to design a new family of semiconductors to be implemented into the group's four electric-vehicle platforms. Foxconn will provide more than 80% of Stellantis's semiconductors. 
"Our software-defined transformation will be powered by great partners across industries and expertise," said Stellantis CEO Carlos Tavares.
"With Foxconn, we aim to create four new families of chips that will cover over 80% of our semiconductor needs, helping to significantly modernise our components, reduce complexity and simplify the supply chain. This will also boost our ability to innovate faster and build products and services at a rapid pace." 
The deal should allow Stellantis's growth to continue. It became Europe's best-selling manufacturer in November, overtaking the Volkswagen Group for the first time since its inception. It claimed a 21.0% market share, largely thanks to the success of the Peugeot 208 and Peugeot 2008. 
The deal with Foxconn will also involve research into reducing the complexity of semiconductors, which Stellantis believes will be important as vehicles become "increasingly software-defined".
Tesla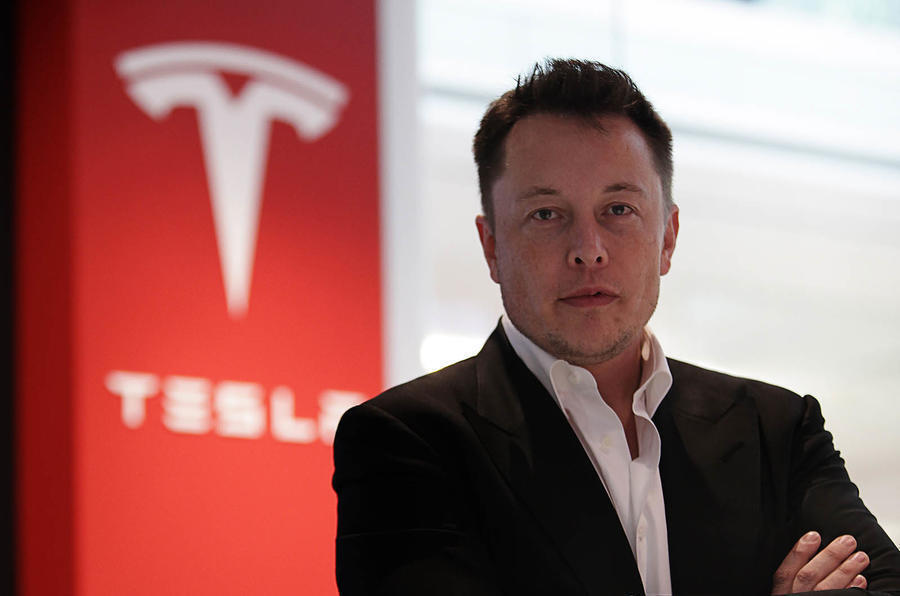 Tesla managed the semiconductor crisis more positively than a number of other firms last year, but CEO Elon Musk believes shortages will last through the year. 
Describing the situation in unique terms, Elon Musk said: "I think there's some degree of the toilet paper problem as well, where, you know, there was a toilet paper shortage during COVID, and like, obviously, it wasn't really certainly a tremendous enhanced need for ass wiping. It's just people panicking…"
Tesla also removed one of its electronic control units from its steering racks in China-built Model 3 and Model Y cars to ensure it hit quarter four sales targets, CNBC reported. Models affected included those shipped to customers in Australia, China, Germany, and the UK. Customers were not told about the omission, but the firm insisted the removed part was a redundant back-up unit. 
Toyota 
Toyota is expecting to miss its 9 million vehicle production target because of competition for semiconductors, the firm has said. 
The shortfall in supply meant the firm did not have the levels required to ramp up output to offset production lost during the covid-19 pandemic last year, reports Reuters. 
"Hitting the 9 million mark is going to be extremely difficult," said Kazunari Kamakura, Nissan executive, in an online briefing. 
Toyota has also stopped production at its Tsutsmumi factory after 14 employees tested positive for covid-19. 
The halt in production will affect the Camry and Corolla, with the closure lasting four days. Some 1500 vehicles will be lost, reports Automotive News Europe. 
The Japanese automaker has been badly hit by factory closures. Last year production of the Land Cruiser SUV was impacted, while Lexus models also felt similar cuts accounting for 14,000 lost vehicles. 
Six of its 28 factories were shut down in November last year, while production was slashed in August due to Covid-19 and a fire at one of its major facilities. 
Volkswagen Group
Volkswagen Group will cut night shifts at its Wolfsburg factory as a result of the semiconductor crisis, Automotive News Europe reports. 
Workers usually earn extra pay when working night shifts, but work on three assembly lines will stop from the start of quarter two. 
The move has frustrated members of the firm's leading labour groups. Daniela Cavallo, labour leader, said: "Our colleagues are not responsible for the fact that order books are overflowing while we cannot make the vehicles because of the lack of semiconductors," Cavallo said in the post. "We will fight for partial compensation."
Volkswagen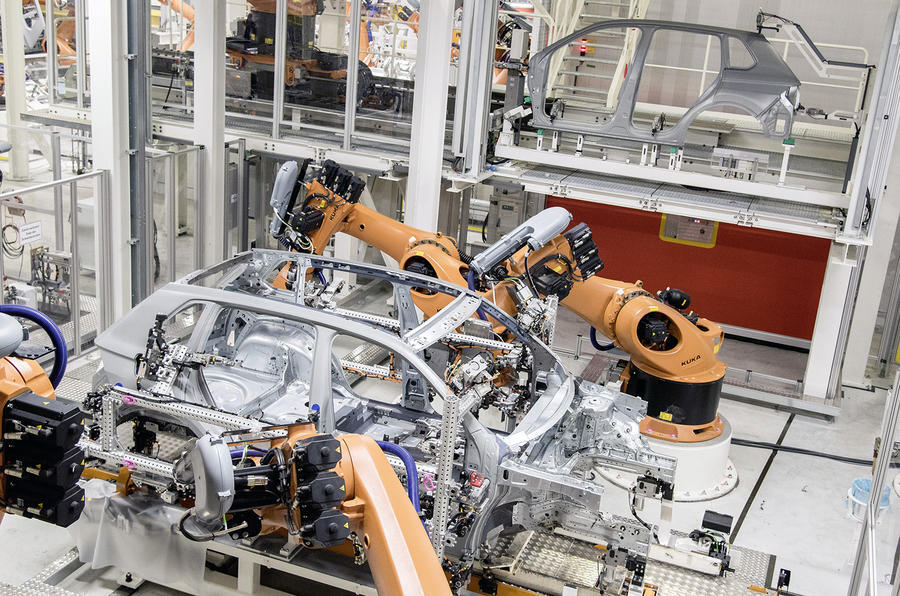 The Volkswagen brand finished as the best-selling brand in Europe last year, despite a drop in overall sales.
"Volkswagen is continuing to press ahead with the transition to e-mobility despite the limited supply of semiconductors," said Ralf Brandstätter, Volkswagen CEO.  
Volkswagen sales dropped by 8% in 2021 despite its rapid shift to electric cars, which the manufacturer has attributed to "the lagging supply of semiconductors," which "caused limitations in production throughout the course of the year." 
"Volkswagen achieved satisfactory sales under extremely challenging conditions. The massive effects on production brought on by the semiconductor situation could not be entirely compensated for over the course of the year, however," said Klaus Zellmer, sales and marketing board member at Volkswagen. 
"Nonetheless, our record-breaking order backlog of 543,000 vehicles in Europe alone – thereof 95,000 IDs – shows clearly that the demand for Volkswagen vehicles continues to be very high," Zellmer said. 
Porsche 
Porsche has a more positive outlook for 2022, predicting record sales despite global shortages. 
"When I look at the current orders, I am confident for 2022. Growth in sales could reach a similarly high level this year as in 2021," Porsche board member for sales Detlev von Platen told Automobilwoche.
Skoda
Skoda's extended christmas break ended on 10 January because of disruptions to parts deliveries. The Czech brand suffered a 12.9% drop in sales in 2021, marking the first time the firm has sold less than one million cars for eight years. 
Skoda boss Thomas Schäfer has predicted semiconductor supplies to improve in the second half of 2022. "The Covid-19 pandemic and the shortage of semiconductors have significantly slowed down our growth," Schäfer said. 
"We expect the semiconductor supply situation to gradually ease in the second half of the year. I am looking ahead with confidence," he added, stating the brand's upcoming products and high customer demand have improved its outlook for the future.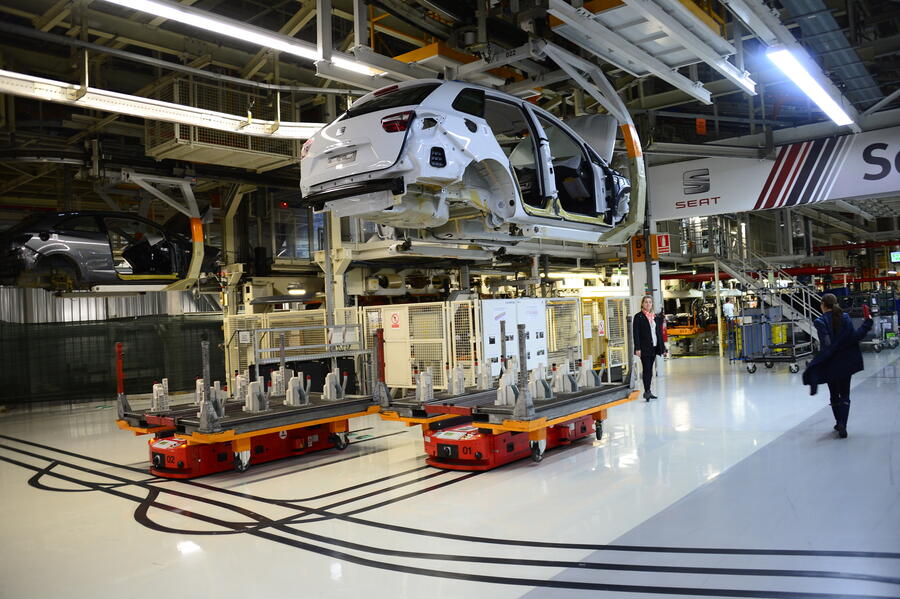 Seat
"2021 was not the year we expected", said Wayne Griffiths, Seat and Cupra CEO. The Spanish company's sales grew 10.3% last year, despite the covid-19 pandemic and supply issues.
"After working hard to fight the effects of the COVID-19 crisis, our activities were severely affected by the semiconductor shortage," Griffiths said. "Demand for SEAT and CUPRA products has returned to pre-pandemic levels, and the shortage of semiconductors is creating frustration among our customers due to the high delivery times they have to face."
Griffiths says the "progressive recovery in the supply situation" will continue into 2022, but is also optimistic for the year ahead. 
Autocar RSS Feed Read More