Leasing Vs. Buying a Car: Which is Better?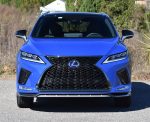 Canada is a huge, wonderful country filled with wide-open spaces and scenic views, making it a dream destination for many. If you're someone seeking immigration in Canada as well, you can always seek the assistance of total.law Canadian immigration lawyers to help you through the entire process and make relocation easier for you. Not only does Canada offer great living perks, but it also makes a great place for you to explore various opportunities, whether it be in your career or studies. 
While this is true, one of the downsides to living in Canada is that it usually offers limited public transport, especially to places outside the big cities. Because of this, owning a car in Canada may be a necessity for those living there. 
The dilemma, however, is whether you should buy a car upfront or lease it. This question often plagues the mind of first-time drivers, with the issue being divisive since there are so many contrasting opinions on either side.
This article will help discuss the pros and cons of leasing and buying a car in Canada, including what it means to buy or lease a car so you'll know which decision is best for you. 
Leasing vs. Buying: How are they different?
When you lease a car, this simply means that you merely pay for the fraction of the car you're using. You usually pay the dealership to operate on the vehicle for a specified amount of time, some of which range from about two to three or four years. The payments involved with leasing are also a combination of taxes, principal, and interest. Compared to taking out a loan to own a car, leasing is significantly cheaper because you're paying for the vehicle's depreciation costs over the amount of time that you are driving it. 
On the other hand, buying a car means that you'll be taking out a loan for the vehicle's entire sticker price, including taxes, without the down payment. Unlike leasing, your monthly loan payments are higher when you buy a car. Even so, you'll nonetheless get to keep, pass on, or sell an asset after you've successfully finished repaying your debts. 
Pros and Cons of Leasing and Buying a Car
Whether or not you buy or lease a car ultimately depends on your cash flow, lifestyle, and preference. Check out some of the pros and cons you can expect from leasing or buying so that you'll be well-informed about what to consider when making a decision. 
Pros of Leasing
One of the pros of leasing is that you'll be able to acquire a brand new car for an exponentially cheaper cost compared to what you would normally spend when buying one. Whether or not you lease a car depends on how important it is to you, especially if you're one to get excited by cars, new technology, top-tier performances and more. 
Another thing is that you'll also find that leasing is relatively cheaper in the short term. This may be suitable if you have tight cash flow since you'll have lower payments than usual. There's also the advantage of flexibility. If you're someone who often moves or just not ready to fully commit to a car, then you can opt leasing it for three years until you're ready enough to take it as your own. 
Cons of Leasing
If you choose to lease your car, expect that while they may be cheaper in the short term, costs get more expensive over time since you're getting a brand new vehicle for every two years or so. 
Moreover, you also have to return your vehicle in the same condition that you bought it as. Because of this, you'll have to factor in maintenance or repair costs, which can get excessive as years go on. For this, make sure to ask your dealership about the terms of the lease so you'll be clarified about what you need to pay attention to. 
Pros of Buying
If you have a family and need a dependable vehicle to use for work and drive your children in, it will make no sense to own a car every two to four years. With loans, you can also utilize auto loan payment calculators to monitor your payments. If you're new to this market, you can also apply for assistance through different programs that are available to you. 
After paying your loans, one advantage of buying is you get to acquire a car without additional payments, allowing you to use that cash flow in other necessities. While you may need to make repairs once in a while, the costs are almost always less than car payments. 
You also don't have to worry about keeping it pristine or driving it outside of the specific kilometers because the vehicle is now yours. 
Cons of buying
One of the biggest cons of buying a car is that you have full responsibility for your vehicle once you decide to buy it. Some cars usually don't last long, and maintenance costs can also get costly once the warranty for the car expires. 
There's also the issue of depreciation. Some vehicles tend to have bigger depreciation than other cars, and this may potentially affect your possibility of trading, since your car might be worth more than what you owe.
Automotive Addicts Read More