Nearly new buying guide: Nissan Micra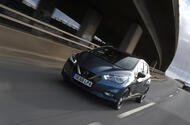 You can now pick one up for almost half its original price. We're you're guide
In a class dominated by the popular Volkswagen Polo and Ford Fiesta, the Nissan Micra needed to bring its A-game when today's fifth-generation version arrived in 2017 – and it did.
The Micra had long been an efficient and affordable supermini, but from 2017 it gained a host of safety technology, a bigger selection of engines and a vastly overhauled interior. The model's production was also moved back to Europe and, more to the point, it was designed specifically to suit European tastes.
One of the key attractions of a Mk5 Micra is the range of frugal engines. The choice on earlier cars includes a naturally aspirated 1.0-litre petrol engine with 72bhp, 70lb ft and an official 61.4mpg, as well as a 1.5-litre turbo diesel that offers 89bhp, 162lb ft and 80.7mpg.
A 0.9-litre turbo petrol engine was the third option at the car's launch. It produces 89bhp and 110lb ft, with power delivered through a slick five-speed manual gearbox. This unit offers a smooth drive, with a free-revving quality and a torquey delivery. It covers 0-62mph in 12.1sec and returns a claimed 64.2mpg.
The car excels in urban environments, aided by quick steering, but it's also capable on faster roads and has tidy handling. Earlier Mk5 Micras are available in five trim levels: Visia, Visia+, Acenta, N-Connecta and Tekna.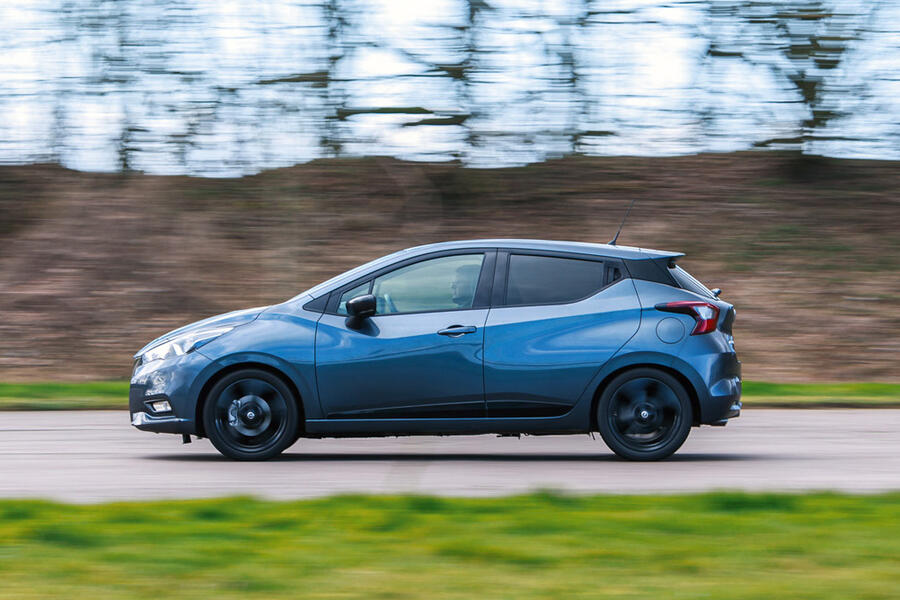 Visia cars are equipped with 15in steel wheels, Bluetooth, six airbags, lane departure warning, emergency braking and lane intervention, but you need Visia+ for air conditioning and stop-start tech.
Acenta trim features 16in wheels, a 7.0in touchscreen infotainment system, four speakers, cruise control, Apple CarPlay, body-coloured door mirrors and door handles, and a more sophisticated driver display. N-Connecta comes with automatic air-con, electric folding heated mirrors, privacy glass, a leather steering wheel, 16in alloys and a more powerful touchscreen, while Tekna is the most expensive spec and has 17in alloys, a premium Bose audio system, a rear-view camera and keyless entry.
The line-up was simplified in 2019 and the trims were slimmed to four: Visia+, Acenta, the newly introduced N-Sport and Tekna. The 89bhp 0.9-litre engine was replaced by a 99bhp unit and a 115bhp turbo was added along with a CVT automatic.
N-Sport set out to rival the Fiesta ST Line and Polo R-Line, featuring Alcantara seats, LED headlights, parking sensors, a rear-view camera, 17in wheels and a carbon exterior styling pack.
Another refresh in 2020 introduced N-Design, which added gloss black and chrome exterior trim, a new wheel design and black cloth seats. The most recent engine change for the Micra also came in 2020, when the existing petrol and diesel units were replaced by the IG-T 92, a 91bhp 1.0 three-cylinder turbo petrol that remains the sole offering to this day.
Need to know
A new Micra will set you back at least £16,675, but you can pick up a used one for almost half of that today. Higher-mileage Acenta and N-Connecta Micras are abundant and can start from as low as £8500. About £10,000 is the sweet spot for cars with under 20,000 miles on the clock. Tekna and N-Sport versions kick off from around £12,000.
The Micra gained a special edition to celebrate its relationship with Bose, in 2017. Production was limited to 2500 units across Europe and the model features a bespoke exterior design with orange trim, and a unique-toMicra 360deg audio system. Also included were two Bose UltraNearfield speakers built into the driver's seat headrest. Equipment is based on the Tekna model and we found one with 28,000 miles for £10,950.
Buyer beware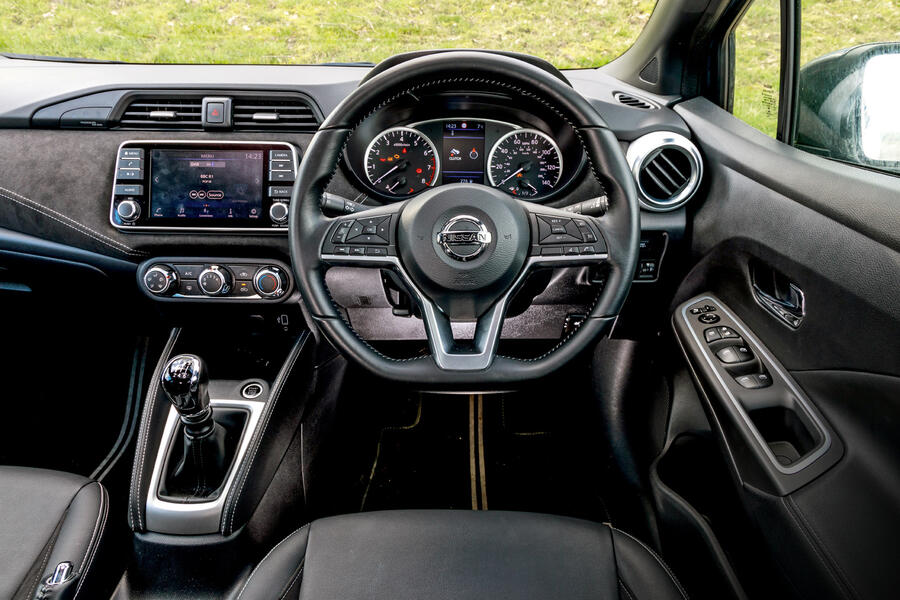 Now you see it: Visibility out of the Micra can be problematic at times. The windscreen pillars can obscure your vision at angled junctions, and thick pillars at the rear combine with a tiny back window to compromise the view aft. Parking sensors and a reversing camera are well worth seeking out.
Airbag recall: A 2019 recall affected 12,119 cars because of concerns that the passenger airbag could tear when deployed. Nissan offered owners a free repair, so check that this work has been completed or contact a Nissan dealership if it hasn't.
What about reliability?: Nissan has fallen down the What Car? reliability rankings over the past few years, finishing 27th out of 30 brands in 2021, with a score of 86.2%. The marque finished equal with Ford and just ahead of Fiat and Land Rover.
Our pick
0.9 IG -T 89bhp: The smallest turbo engine is the best allrounder, with excellent economy on the combined cycle and nippy urban performance.
Wild card
1.0 DIG-T 115bhp: The Micra's most powerful engine offers a 0-62mph time of 9.9sec and its extra reserves help to make motorway journeys slip by more easily
Our top spec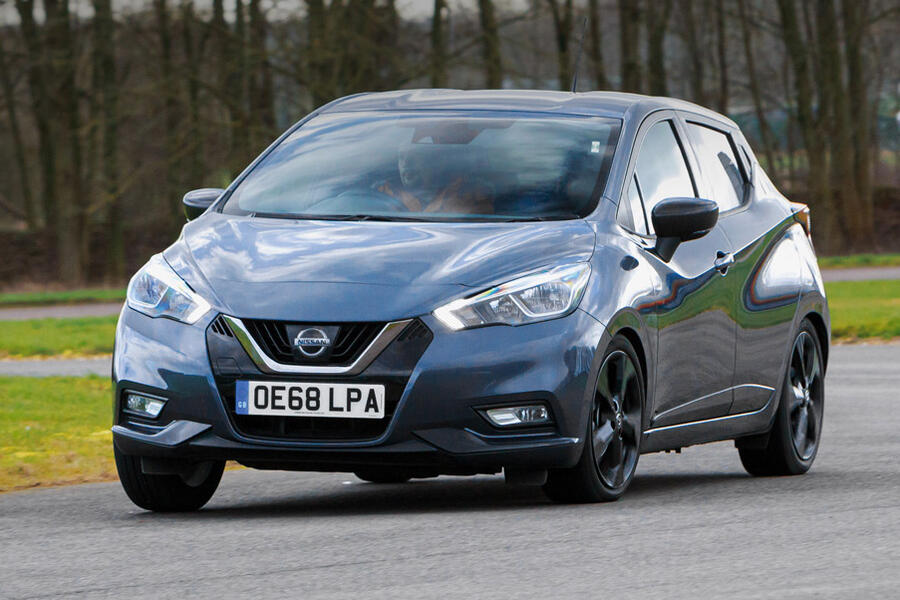 Acenta: It has all the equipment you need at a sensible price and its enduring popularity with new car buyers means there's plenty of choice on the used market.
Ones we found
2018 Nissan Micra 0.9 IG-T Acenta, 60,000 miles, £8995
2019 Nissan Micra 1.0 DIG-T Acenta, 5000 miles, £13,995
2020 Nissan Micra 1.0 DIG-T N-Sport, 20,000 miles, £13,495
Source: Autocar RSS Feed Read More