Racing lines: How a rookie elbowed his way to a Daytona 500 win
As any NASCAR driver will tell you, rubbin' is still racin'
Hand-wringing and steward enquiries over blatant racedeciding collisions? Forget it. What about if a race looks destined to finish behind a safety car? Don't be daft, it's easy: just throw a red flag and add another lap. 
Welcome to premier-division Nascar stock car racing. It's a world away from uptight Formula 1.
The dramatic conclusion to the 2022 Daytona 500 – Nascar's biggest race and the traditional season opener to a grinding 37 Cup Series rounds in 38 weeks – would have caused a hail of fury had it been F1, even beyond what we witnessed after Abu Dhabi last year.
But because this is Nascar, any storm of controversy was shrugged off in favour of its happy ending: 23-year-old rookie Austin Cindric scored his first win in the top division, in only his eighth start, at the biggest race of them all, in the thirdclosest finish of all time – a perfect 85th birthday presentto his boss, the greatest and most successful figure in American motorsport, Roger Penske. All was right with the racing world.
That Cindric did so on a so-called overtime lap that made this unofficially the Daytona 502.5 and by shunting his own team-mate into the wall in the final few yards was no big deal. Hell, even the 'victim', Ryan Blaney, more or less admitted he would have done the same had the roles been reversed. Bizarre, contrived and yet so refreshing: that's Nascar.
Blaney keeps cool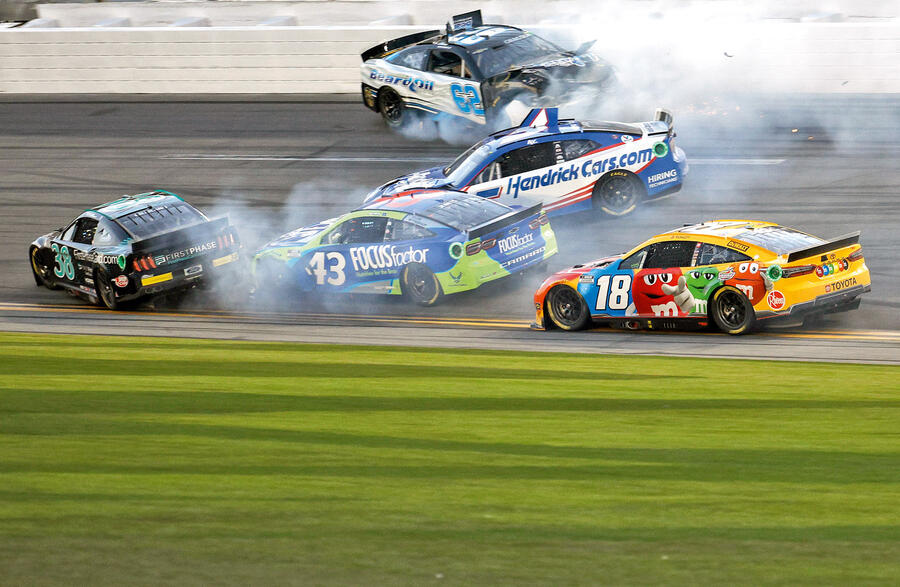 The set-up for the conclusion followed an accident on lap 195 of what was supposed to be 200 that left contender Ricky Stenhouse Jr (great Nascar name, that) picking his Chevrolet out of the wall.
But as the laps were counted down, finishing under full waved yellow flags was out of the question for the 64th running of the self-styled Great American Race, in front of a raucous post-Covid 120,000-strong full house.
Racing in the States is first and foremost entertainment, so the race was stopped for the wreck to be cleared, and when the action resumed on lap 199, Nascar simply added overtime to create a thrilling two-lap shootout.
Cindric led the pack on the inside lane in two-bytwo formation, with the other Penske Ford of Blaney heading the long draft on the outside. Blaney purposefully left it late to make his move, only for Cindric to block and push him up into the wall. That allowed Darrell 'Bubba' Wallace Jr (another great name; eat your heart out, Talladega Nights) the space for a run for victory, but Cindric again had his elbows out and so Wallace fell short by 0.036sec.
Blaney wasn't happy, but still he was amazingly calm. Asked whether he had lost by fair means or foul, he simply said: "I don't know."
"I wanted to win the race for Roger Penske, whether that was me or another car," he added. "That's what I was doing. I didn't want to make a move too early, because that throws a big chance out the window. Congrats to [Austin], I guess. Got to throw a block in that situation."
There was never a question of the result being contested (no one leaves a major American motor race not knowing 100% who won), and it just goes to show that gloriously cheesetastic Tom Cruise flick Days of Thunder called it right all those years ago when Robert Duvall's gritty old crew chief growled: "No, no, he didn't slam ya, he didn't bump ya, he didn't nudge ya… He rubbed ya. And rubbin', son, is racin'."
Wallace falls painfully short
The Penske birthday story at Daytona was as American as mom's apple pie. But Nascar came about three feet from a much greater tale that really would have sent shock waves through its heartland roots. Because Bubba Wallace just happens to be the only black driver in its ranks with a full-time seat. And in the wake of his post-George Floyd Black Lives Matter race car livery, helping to get the Confederate flag banned from Nascar tracks and the noose found hanging in his garage (that may or may not have been nothing more than a door pull!), his victory would have transcended the sport. But it wasn't to be.
Wallace admitted that he felt "dejected" after his second runner-up finish at the 500 in just five starts. Already a Cup Series winner on the fearsome Talladega superspeedway in Alabama, Wallace was left mulling over what could have been. But at only 28 years of age and now with high- profile sponsorship from McDonald's, he has time.
Race shouldn't matter in racing, and many will say it doesn't. But for a black man competing week in, week out in Nascar, of all forms of motorsport, how can it not?
Blash is back
On the face of it, rehiring a 73-year-old already five years into his retirement might seem a retrograde step. But the return of Herbie Blash as a special advisor in F1 is just about the best move new FIA president Mohammed Ben Sulayem could have made following his decision to relieve Michael Masi of his race director duties. Two respected stewards from other series will now share the main role, but Blash's presence will bring welcome assurance to rattled drivers and team managers as the 2022 season begins.
A vastly experienced mechanic at Lotus and then at Bernie Ecclestone's Brabham, Blash witnessed all the tricks of the trade during his long career – which is precisely what made him so effective when he switched to the other side of the fence as deputy to his old comrade, the late and much-missed Charlie Whiting.
Sure, it's a concern how much the FIA has clearly struggled to replace Masi, who simply had to go in the wake of the Abu Dhabi farce. But pulling on such experience from a man who is both universally liked and respected absolutely makes sense. Welcome back to the bear pit, Herbie.
Good week – Josh Pierson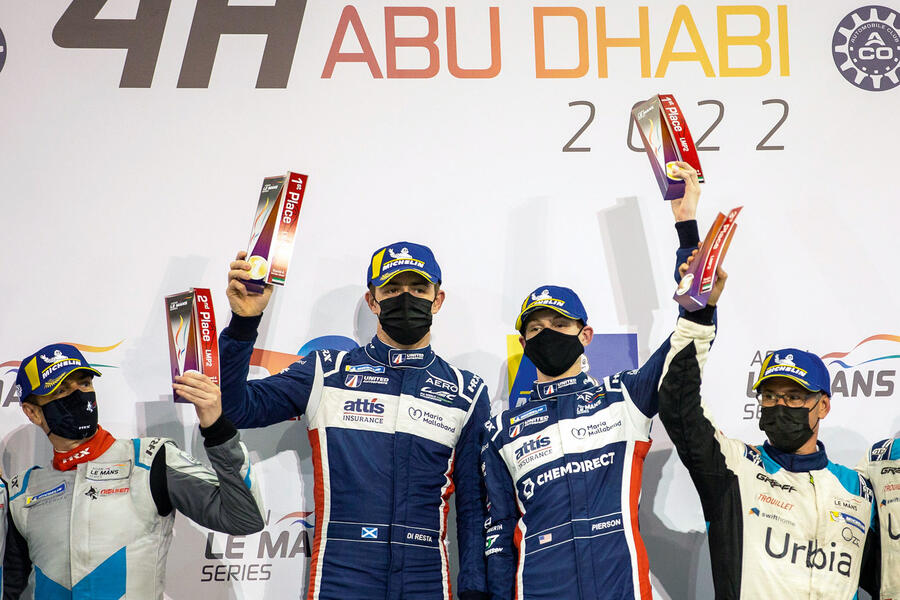 At just 16, the American (pictured, right) achieved a clean sweep on his debut in United Autosport's LMP2 Oreca, sharing with ex-F1 racer Paul di Resta. The pair scored two pole positions, two wins and two fastest laps at the ACO AsianLe Mans Series double- header in Abu Dhabi.
Bad week – Jacques Villeneuve
The 1997 F1 champion made it onto the grid for Nascar's Daytona 500 but marked his debut by entering the pits travelling backwards. The Canadian did make the finish, however, two laps down in 22nd place.
Autocar RSS Feed Read More