Racing lines: Stage is set for another great year of motorsport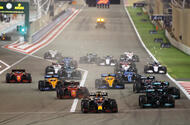 2021 was an excellent year for racing – here's why 2022 could be even better
A fresh motorsport year dawns, ripe with promise. Across all codes, the appetite for what's to come is acute after what should be remembered as a vintage season in 2021, in defiance of pandemic-related challenges.
New generations of cars, fresh opportunities for hungry teams and drivers and a new era of governance at the FIA under freshly elected president Mohammed Ben Sulayem all point towards another packed season of drama and intrigue. Here's a taster of what we're looking forward to in 2022.
Wall-to-wall F1
A record 23 grands prix crammed into exactly eight months will result in another breathless Formula 1 season as motorsport's premier category races to conclude its year before the winter football World Cup kicks off in Qatar. Too many races in too short a period? I would say so, although too much of a good thing has no meaning for many ravenous F1 fans.
The fallout and bitter aftertaste from the last-lap debacle in Abu Dhabi still lingers, not least for Sir Lewis Hamilton. But beyond the (assumed) resumption of his mesmeric duel with new world champion Max Verstappen, the F1 story will be dictated this year by how every team has responded to the big car regulation reset. 
Will this new breed really be able to race better and closer thanks to greater emphasis on underbody aerodynamics? And most pertinently, will it allow Ferrari and McLaren – and perhaps even Alpine and Aston Martin – a genuine opportunity to join Mercedes-AMG and Red Bull as regular winners?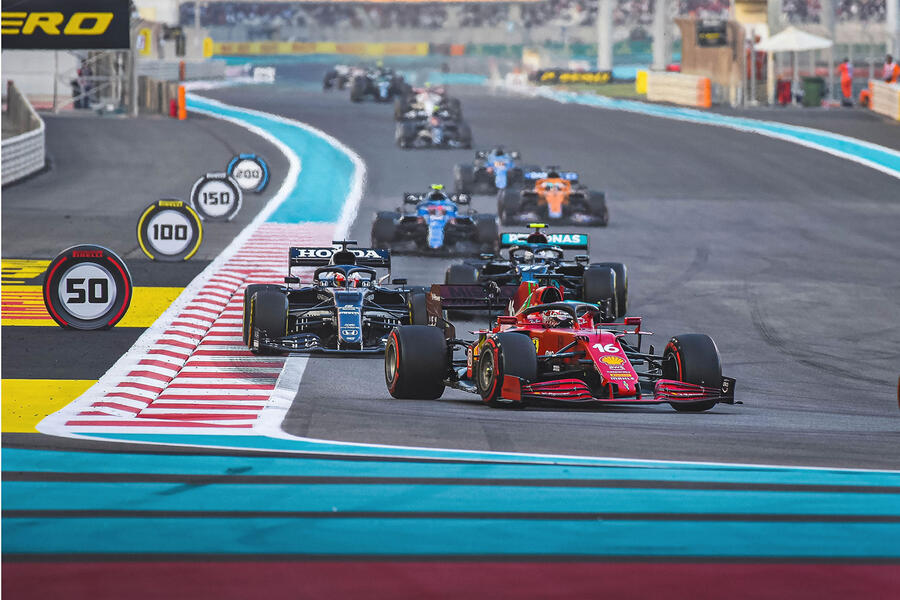 New regulations tend to widen the performance differentials down the grid, as displayed when Mercedes absolutely nailed the hybrid powertrain rules in 2014 as both Renault and Ferrari stumbled out of the blocks. But there's a sense this time, with stability maintained on engines and all change focused on chassis design and confined by cost caps, that F1's so-called class B has more to gain than lose. 
The new aero regulations should play to Red Bull's strengths, given Adrian Newey's continuing preeminence in F1 design; but even with the same powertrain, how will Honda's withdrawal affect the team as it embarks on an ambitious existence as an independently powered entity? A carefully planned phased transition means the team hopes we will hardly see the join, but the size of the task at hand can't be underestimated. Nothing can be taken for granted that the old world order won't be given a shake in 2022.
Crunch time in Maranello
Beyond Red Bull, the form of Ferrari will be under particular scrutiny. The reds haven't won a race in two seasons and last year trod water to concentrate its resources on the new rules, delayed by a year to 2022 because of the pandemic. Yet despite its relative anonymity in 2021, Ferrari still comfortably outscored McLaren to finish as the third-best team, even if it was a massive 262 points behind second-placed Red Bull. Now the results of its all-on-2022 strategy will be revealed, and with Charles Leclerc and Carlos Sainz Jr still in harness, there's nowhere for Scuderia boss Mattia Binotto to hide. Pressure is always intense at Ferrari, but still it will step up a notch or three this season.
Will Evans set up?
On the special stages, the Monte Carlo Rally on 20-23 January heralds a new hybrid era for the World Rally Championship as the Rally1 car generation takes its bow.
Reigning eight-time champion Sébastien Ogier is on the entry list, as is his old rival Sébastien Loeb, who at 47 embarks on another WRC cameo, this time in M-Sport's new Ford Puma. But the old masters are no longer the bigger-picture focus: even if Ogier wins a record-extending ninth Monte, he won't bid to equal Loeb's nine WRC titles, because he has committed to only a partial campaign for Toyota as he eyes a potential move into endurance racing.
That leaves Elfyn Evans, runner-up for the past two years, in prime position to become the first Welsh WRC king. But as in F1, new cars throw fresh uncertainty into the mix. Evans should have everything in his arsenal to claim the crown – but that's assuming his new Yaris maintains Toyota's superiority. And after such a big technical reset, assumptions are dangerous.
Sutton's new colours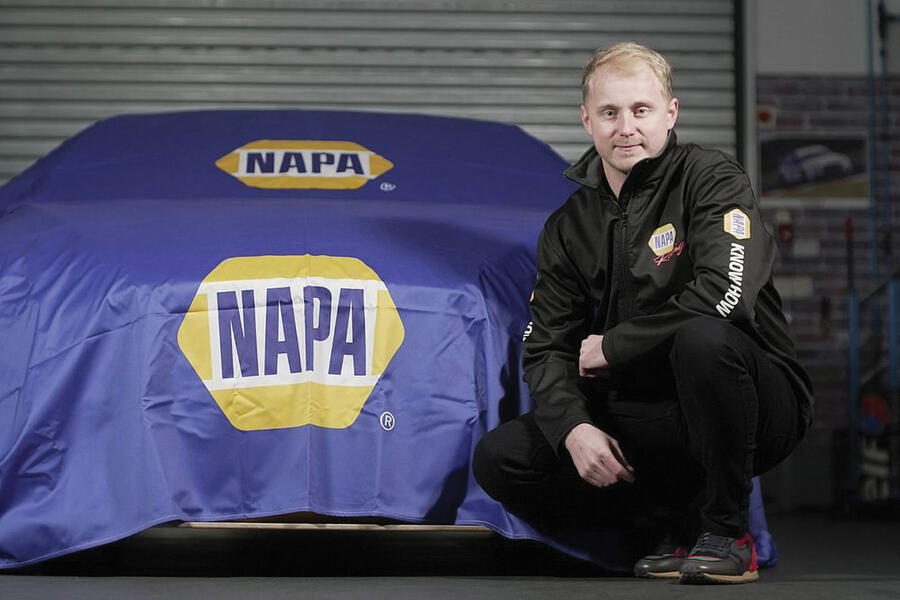 Britain's premier fourwheeled racing series is also ushering in a new hybrid era in 2022. But what has really shaken the British Touring Car Championship over the winter is the defection of Ash Sutton from the rear-driven Laser Tools Infiniti Q50 to Motorbase's front-driven Ford Focus ST.
The reigning three-time champion will bid to join arch-rival Colin Turkington and past master Andy Rouse on four titles, but to do so in just his seventh BTCC season and in an unfamiliar car built to new regulations would surely lift him beyond both in the series' firmament.
It's a ballsy move, but for a driver who turns 28 this week, it's also a sign of his steel core of self-belief. The BTCC record book appears to be at his mercy – if, like Evans in the WRC, he adapts successfully to hybrid power.
Grosjean chases American dream
Across the Atlantic, a new guard of fresh talent, led by Chip Ganassi's 24-year-old champion Álex Palou, has offered a welcome shot in the arm for the American single-seater scene. But it's not all about precocious youth in the Indycar Series. At 35, ex-F1 racer Romain Grosjean will take the next step in his redemptive US adventure with his first full Indycar season at Andretti Autosport.
The Frenchman's big smile was a clear sign last season of just how much he enjoyed his racing rebirth, and now he wants to win motor races again, for the first time in years. That's achievable, so how about a tilt at the title? Like everyone right now, he will be asking: 'Why not?' Optimism abounds, as always in motorsport – and everywhere you look.
Good week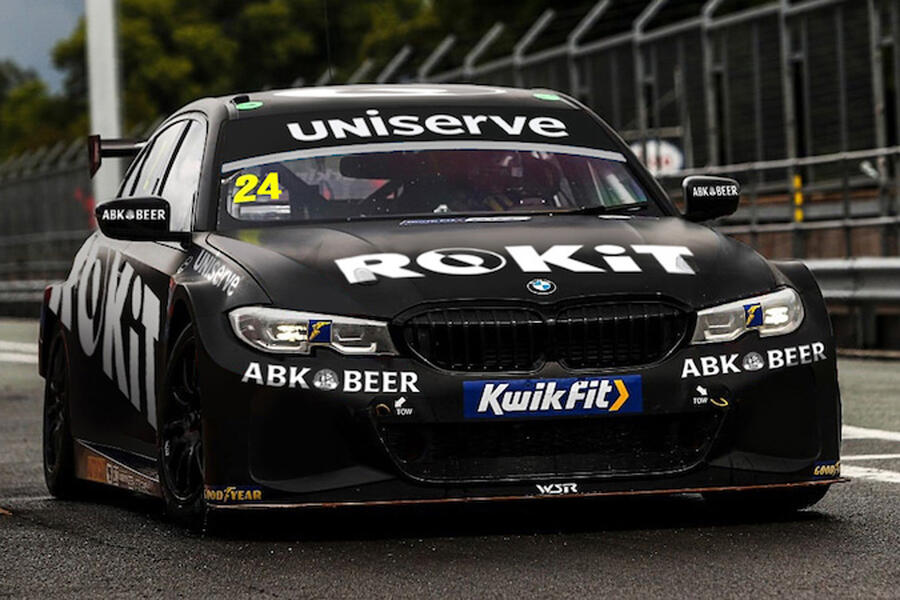 Jake Hill: One of the BTCC's brightest rising stars is savouring his biggest chance yet. The 27- year-old, who ranked fifth last term in a Motorbase Ford Focus ST, will race a BMW 330e M Sport in 2022 for 15-time champion team WSR with support from Mark Blundell's MB Motorsport.
Bad week
Stephane Peterhansel: The 14-time Dakar Rally winner had an ignominious start to Audi's brave new campaign on the 2022 event. He crashed his RS Q E-tron electric 4×4, breaking its rear axle and left-rear suspension, on the very first stage.