Top 10 best super sports cars 2022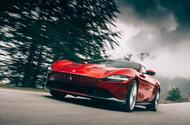 McLaren, Porsche, Ferrari, Aston Martin and Audi are vying to claim the best super sports car accolade. We've tested each of them to determine which is best.
We are living through a high period for the super sports car. Never before has there been such a varied and exotic mix of offerings available within this swollen niche of the performance car market, each car with its own blend of qualities and mechanical subtleties.
The list of 10 cars below features everything from hardcore hooligans to more forward-looking mid-engined hybrids. There's a car for all tastes in this segment, but the ones below are our picks of the bunch.
The Roma is a new mould of more affordable Ferrari that feels very much like an old one. The classically beautiful, V8-powered, front-engined, two-plus-two-seater coupe shares its platform with the Portofino but has looks and handling appeal way beyond the reach of that convertible relation. It is perhaps most alike Maranello's popular 550 Maranello of the late 1990s in spirit, although not technically in every way: a compact, temptingly attainable, daily-usable sporting GT (which also ranks highly in our super GT top ten, by the way) with the performance, excitement factor and handling vivacity of a proper Ferrari, but a cabin and character you could really put miles on.
The Roma's 3.9-litre turbo V8 gives it in excess of six-hundred horsepower and a top speed within a whisker of 200mph; and yet this is the modern Prancing Horse in relatively laid-back guise, and so it's the car's surprisingly comfortable and sophisticated-feeling interior that really strikes you, which is easy to berth, well equipped with the very latest technological mod cons, and tempting to simply spend time in.

Porsche's brutally fast, incomparably usable, four-wheel-drive performance icon is back for the '992' generation, and once again ranks as one of the quickest point-to-point car on the planet. Four-wheel drive and new twin-turbocharged engine tuned to 641bhp contrive to deliver a 2.6sec 0-62mph time and a top speed comfortably north of 200mph. And as with other Porsche 911s in the current range, you can also expect a first-class cabin with tangible luxury allure, and a degree of under-the-radar subtlety absent from some of the more extrovert cars on this list. 
And that's a large part of the appeal with the Turbo S, which is also available in cheaper, slightly less rapacious 'Turbo'-badged guise as well. Despite it's manic pace, it doesn't shout everywhere it goes, and its ability to swallow big distances and plenty of luggage also makes it an authentic alternative even to GT-leaning rivals such as the Aston Martin DB11. 
Naturally, it'll thrill like few else on a B-road, too. Intuitive steering and just a hint of that rear-biased weight distribution give the driver options, though admittedly the Porsche still isn't quite as playful or involving as some on this list.
Save money with new 911 Turbo S deals on What Car?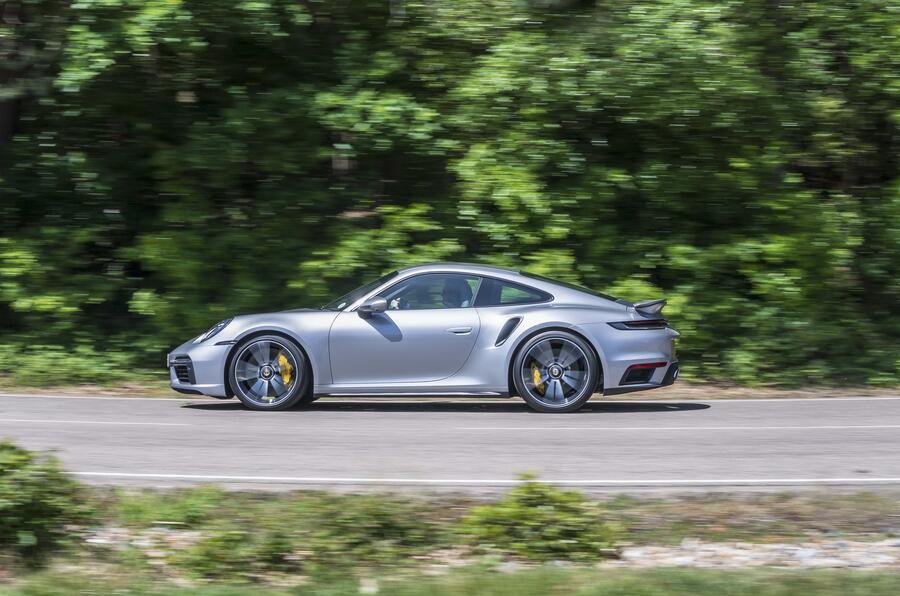 Aston Martin took a giant leap into true blue driver's car territory with the new Vantage. Never before had Gaydon departed so clearly from its traditional preference for fairly laid-back, long-legged, old-school front-engined GT sports cars than it did here.
So much about the new Vantage – from its first-order performance level to its tight, tenacious body control to its impressively advanced driveline specification and its on-track composure, handling precision and staying power – tells you loud and clear that it's ready to transform Aston into a firm that can be taken seriously by real petrolheads; people who've stuck to their Porsche GT3s and upper-level BMW M cars, like the BMW M5, thus far. It's now available in roadster-bodied form, as well as with the chassis and styling tweaks that make up the F1 Edition.
Never have you been able to drive a series-production Aston as hard as this, or really contemplate using one like you might a track-ready 911. Partly perhaps as a result of all that newfound grip and purpose, the car doesn't quite overcome the limitations of its size and weight and involve like the greatest driver's cars when driven on the road – but it certainly enriches everyday use as a super sports car should, and as only an Aston Martin could.
Save money with new Vantage deals on What Car?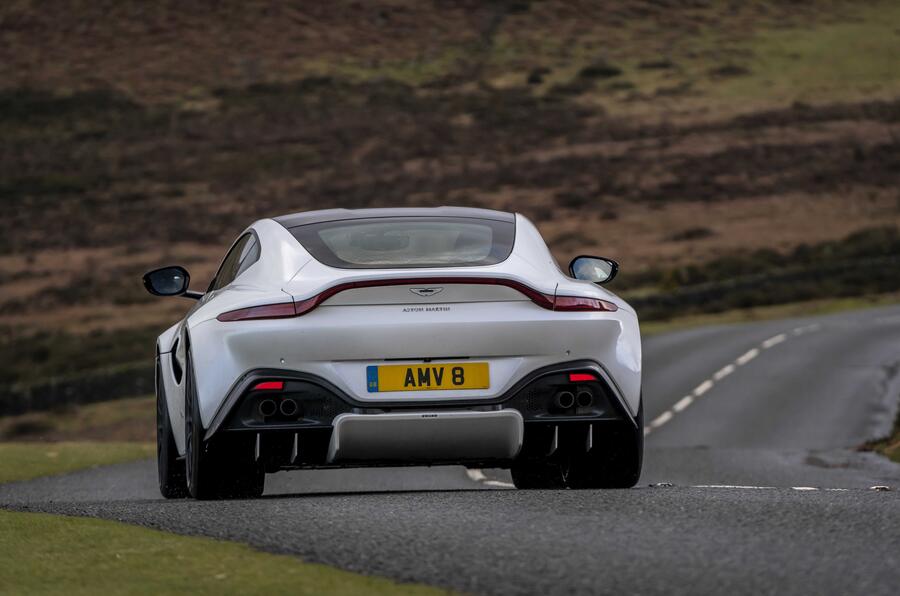 The Aston Martin DB11 V8 is the bigger brother of the Vantage. The V8 is the entry-level version, and the one that most qualifies for the car for consideration as an out-and-out driver's car. And, by making the top half of this list, you can take it that it qualifies pretty well.
It isn't the most refined car in its class, with tyre roar and some rustling of air passing over the base of A-pillar. Cabin ambience is old-school luxurious, with brogued leather in abundance if you want it. In some ways, the car's interior isn't as technologically impressive as perhaps it ought to be, nor are all of its fittings quite as materially solid of feel – but it impresses allthesame.
If you're sitting in a DB11 V8, the AMG-sourced engine up front sets the tone for what this car can, dynamically speaking, do so well. It's so deeply intuitive to steer and wonderfully balanced in its handling manners.
This is a hugely desirable product – one that ranks ahead of its V12 sibling in our book for driver appeal. 
Save money with new DB11 deals on What Car?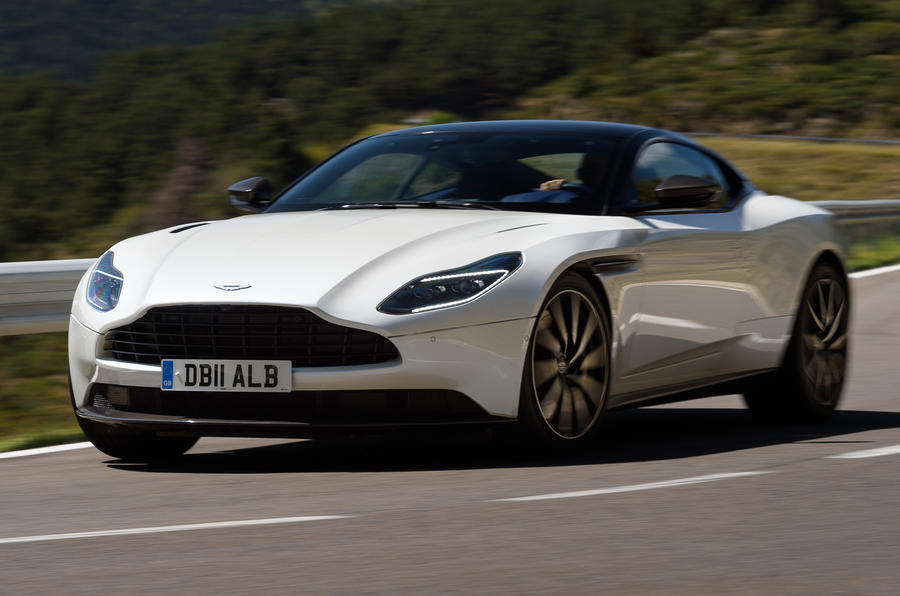 Honda has managed to deploy world-first powertrain technology with a superb lightness of touch here. It has used unconventional means to refine and enhance, rather than reinvent, the conventional mid-engined driver's car. And it has produced a very rare breed of exotic as a result: one that doesn't shout about its potential or impose itself on your senses, but is instead a very mature and complete driver's car, and has multi-faceted appeal whatever your prevailing speed and journey. 
Despite updates introduced in 2019 – which, along with the bright orange paint-job, included detail chassis tweaks and recalibrations for the adaptive damping, steering and four-wheel drive – it could still be better equipped, nicer to travel in and a touch more luridly exciting at times. The car's weight and its tendency to run short on outright power at really big speeds make it less impressive on track than it might be, so that if Honda wants to release a Type R version anytime soon (NB: it almost certainly won't), it'll need to do plenty to make it really worthy of the billing.
However, for its fusion of talents, the NSX deserves plenty of respect, and perhaps even a certain reverence. Amond mid-engined options, arguably only the McLaren 570S, now discontinued but still widely available, offers a more rounded, versatile and compelling driving experience, but it does so with a far simpler powertrain. 
Save money with new NSX deals on What Car?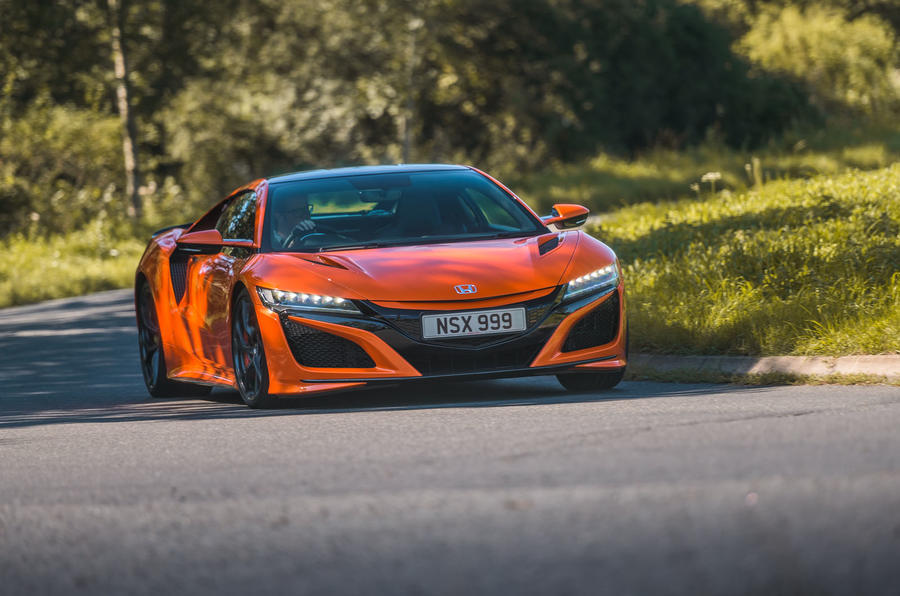 The Audi R8's technical relation to the company's motorsport efforts is clear. The car is a visceral, singular tribute to power and performance, noise and revs, grip and traction. It's hugely exciting to drive, although not quite as rounded, communicative or engaging as the very best super sports cars.
When we first drove the latest R8, we felt it had lost some of the old car's character – trading it for a more digital form. However, with the introduction of the R8 RWD – which, unsurprisingly, drops its front-driven axle – a good helping of that character has been restored. This new series-production model's steering may still lack some of the talkativity you'd get from the likes of the new 911 Turbo S, but there's an entertaining and approachable – if not totally immersive – super sports car beneath the aggressive exterior.
The car can now be had in V10 Performance RWD (562bhp) and V10 Performance (612bhp) forms, which can be combined with closed-roof coupe or open-top Spyder bodies.
Save money with new R8 deals on What Car?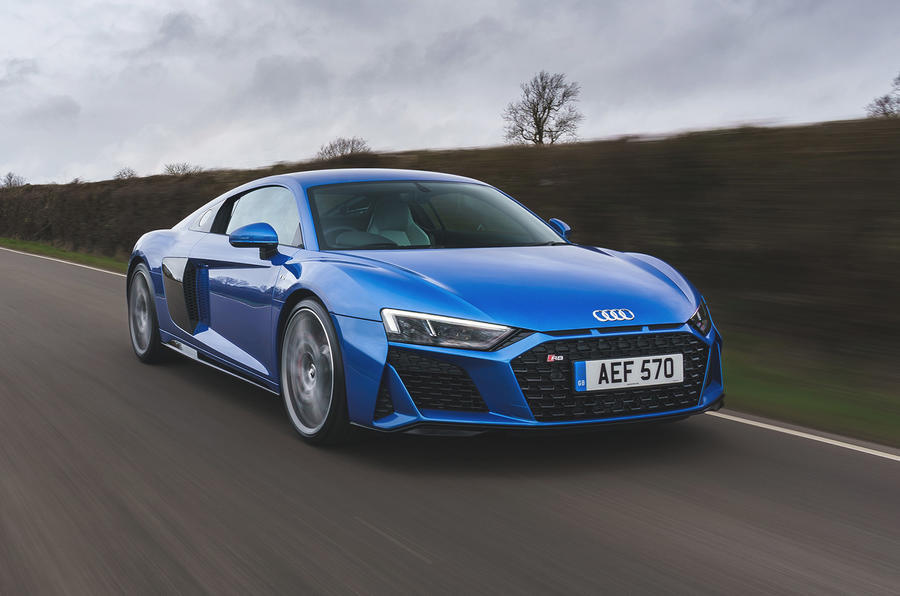 With the spaceframe underbody structure of a supercar, an engine from a muscle saloon, suspension tuned for maximum attack on the track and yet the practicality and luxury feel of an elegant coupé, or roadster, the GT is an even more bewildering addition to the sports car world than the Mercedes-Benz SLS was.
Affalterbach introduced the more hardcore '-R' version of the car in 2017, as its ambitions to make inroads into the market of near neighbour Porsche's GT-car clientele grew. The first version upped power to 577bhp, which remains where it rests. The extra track-focussed GT-R Pro version that came along in 2019 brought some chassis and suspension tweaks and aerodynamic gains, but left the car's powertrain pretty much as it was.
The GT-R is something of a brute compared to rivals in this chart; the kind of car to beat a bump into submission rather than breathe over the top of it, and that can feel marvellously over-endowed for power with the electronic aids disengaged. It's fun mostly because it's so direct unreconstructed, but it certainly requires plenty of precision, skill and commitment of its driver if you're going to drive it well.
Save money with new Mercedes-AMG GT deals on What Car?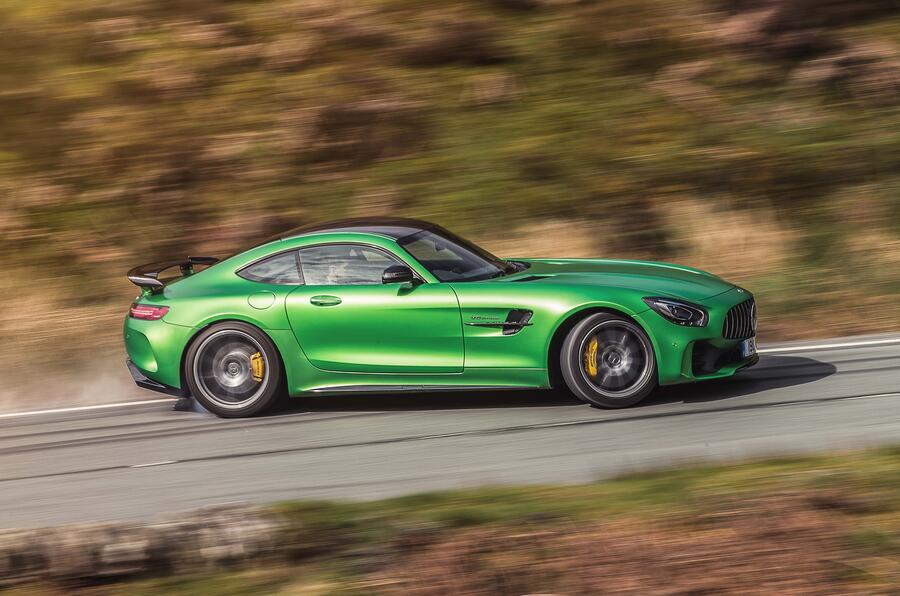 For its latest iteration, the Corvette has gone mid-engined. Yes, quite a development, that – but not, as it turns out, something anyone should be having serious misgivings about. For around £75,000 in the UK, the C8 offers a 475bhp naturally aspirated V8, an interesting and dramatic cabin, and genuinely well-honed mid-engined dynamics. It's not as precise or feelsome as the now-discontinued McLaren 570S and doesn't general the same poise or accuracy as an Audi R8 or 911 Turbo, but there's meat on the bone here for people who love the engage with the process of driving, and a level of polish many won't be expecting.
The truth is, if you don't like the way this car sounds and how heartfelt and genuine its character is, I'm not sure you can really claim to be a true car fan. And if you can't respect how much better a sports car the Corvette has now become – whether it's quite the kind of sports car you happen to like, or the break from the sporting norm it used to be – we'd say you're simply not giving it an even break. It's that simple.
Save money with new Chevrolet Corvette deals on What Car?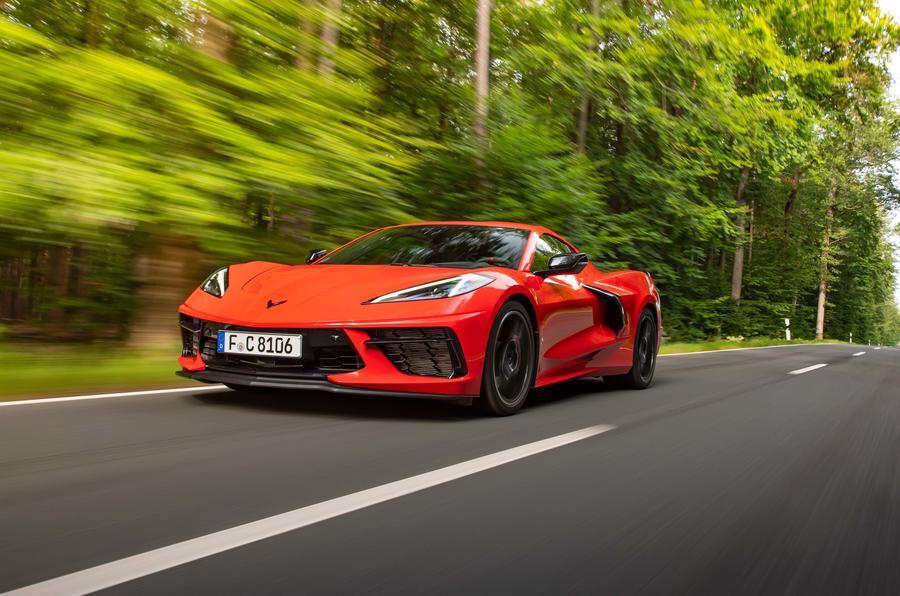 It may have been around for more than a decade now, but the Nissan GT-R remains one of the quickest, most capable super sports cars money can buy. The hardcore Nismo version builds on this. 
There's a more aggressive aero package that includes a sizeable rear wing, an increase in torsional rigidity, as well as tweaked springs, dampers and anti-roll bars for even greater levels of agility. Nissan says these modifications make the GT-R Nismo even more playful on the limit, which can only be a good thing. Its steering is impressively incisive and accurate, while the fact that it seems happier to send its power rearwards in order to bring its tail end into play serves to confirm Nissan's modifications have worked as intended.
Of course, it's still devilishly quick in a straight line too. Its 3.8-litre V6, whose twin turbos come courtesy of Nissan's GT-R GT3 race car, produces some 592bhp and 481lb ft. Nissan don't quote an official 0-60mph time, but it wouldn't be a stretch to say it might well dip below the 3.0sec mark.
It might be showing its age, but the GT-R Nismo remains as brutally effective as ever.
Save money with new GT-R deals on What Car?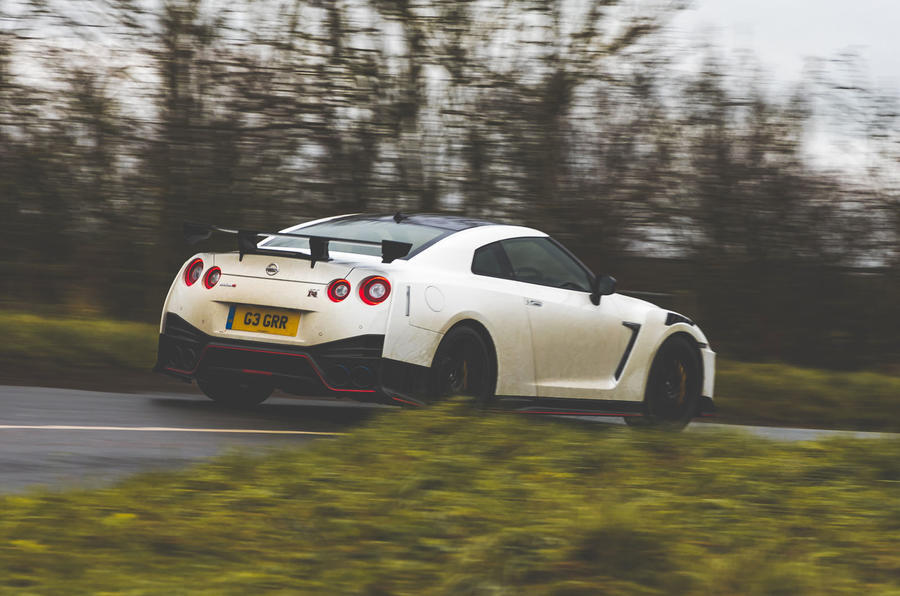 It's debatable whether this £130k, 616bhp BMW super coupe (which also comes as a convertible or a four-door, as you prefer) really ought to be considered here as a super sports car, or alongside the likes of a Bentley Continental GT as a super GT. BMW's M Division was certainly seeking to bridge both classes when it bestowed M Division tuning and styling on the M8, as well as a luxurious interior, and a driver-selectable four-wheel drive system whose front driveshafts can be disengaged completely.
The M8's size and two-tonne heft both count against it to certain extent when you consider it as a pure driver's car. It isn't as involving as an Aston Martin Vantage or Porsche 911, isn't as viscerally exciting as a Ferrari Roma, and doesn't have any of the mid-engined poise or tactile feel of a McLaren; which is what has caused some to wonder why you wouldn't simply save a tidy five-figure sum and have the mechanically related BMW M5 Competition instead.
For BMW M car afficionados, this may the top of the tree; but viewed in the wider context of the niche in which it plays, the M8 lacks some of the finer detail on both genuine driver appeal and static desirability.
Save money with new M8 Competition deals on What Car?
Autocar RSS Feed Read More